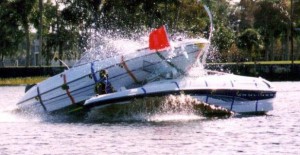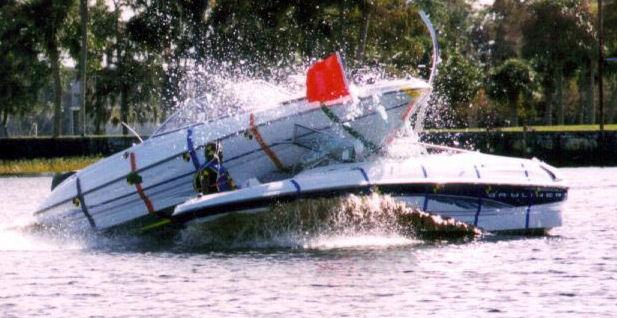 What is one part of any vehicle that you simply cannot live without? Your windshield! Whether you are driving down your local highway, or out on the water, a fully functioning windshield is a must have. When it comes to boats, the windshield protects the driver and riders from all sorts of debris. Additionally, if you are a year round boatsman, it keeps you warm during the colder months of the year. If you have recently experienced windshield damage or are in need of a full windshield replacement, Anchor Marine Repair has you covered.
Danger From A Poorly Functioning Windshield
Visibility – There are no boat lanes out on the water like there are for cars. That means that it is the responsibility of the driver of the boat to pay attention to all of the surroundings around the boat. Without a windshield, the visibility of the boat driver would be reduced exponentially.
Further Damage To Your Boat – Not only does your boat windshield help with your visibility, but it also protects the rest of your boat from flying debris. Storm damage is a common example that can cause further damage to your boat if the windshield is not properly functioning.
Danger to Your Wallet – If your boat windshield gets chipped, and you leave the damage alone, often times the damage will progress. The same way that the windshield of your car can expand, so can your boat windshield, causing you to fork out more money from your wallet than expected.
Insurance Approved
Unlike some of our competitors in the boat repair industry, our dedicated staff is more than willing to work with your insurance adjuster to help ensure that your out of pocket cost on the windshield repair is at a minimum. A boat is a large investment, so it is very important that you get your windshield repaired promptly by Anchor Marine Repair, an insurance approved windshield repair company.
High Quality Facility
Being that now is prime boating season, you can rest assured that our highly experienced staff can get your windshield repair quickly thanks to our high performing equipment along with our 10,000 square foot repair facility. Our team is able to work on repairing multiple boats at a time thanks to the size of our facility.
If you are in need of a boat windshield and repair company, Anchor Marine Repair is the partner for you. Give us a call today at (763) 972-3540 to learn more about our windshield boat repair services. You'll be back on the water in no time at all!