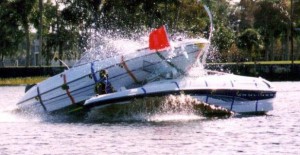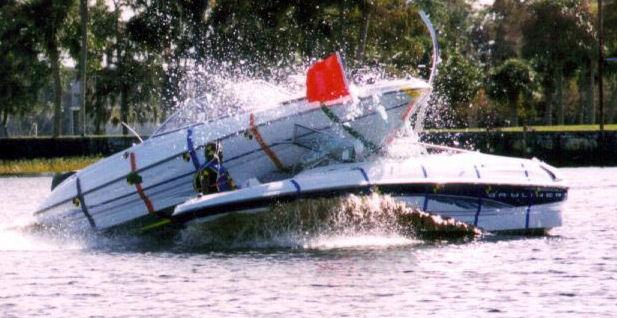 Every boat owner knows the risks of letting windshield cracks or chips go unrepaired, and if your boat's windshield is suffering from more serious breakage, it might be time for a windshield replacement. At Anchor Marine Repair, we know the importance of making sure your windshield is always in good shape, and we want to help you keep your boat running smoothly on the water with our windshield repair and replacement services. We're committed to making your windshield repairs as easy for our customers as possible, so we pick up and deliver boats anywhere in Delano, Minnesota.
Windshield Repair
If your boat's windshield needs a repair, don't ignore the signs. The dangers of using your boat with a damaged windshield are numerous, adding unnecessary risk to your boating experience and to other boaters on the water. Chips and breaks can spread easily, especially when cruising at higher speeds, and the larger the damage becomes, the more likely it is that your boat's windshield will begin to chip away, letting damaged fragments become hazardous projectiles. Rather than letting your windshield damage go unaddressed and run the risk of letting your boat's value decrease as loose fragments cause damage to the rest of your boat, get the necessary windshield repairs as soon as possible.
Boat Windshield Repair Shop
If you choose not to have your windshield repairs taken care of, or if your boat takes on extensive windshield damage, you may end up needing a full windshield replacement. Our team is skilled and experienced in boat repairs, each member boasting more than 10 years of experience at Anchor Marine Repair, a trusted business for 15 years. Altogether, our team's more than 45 years of experience adds up to a trustworthy and competent group of people who are passionate about what we do, and we use that passion to make each and every boat we see our highest priority.
Boat Windshield Repair
At our facility, you can trust our team to take on your boat's windshield repairs and windshield replacements, getting the work done quickly and at a high quality that meets your standards and our own. When you take your boat to a windshield repair company, your boat may be services by people who work with all types of windshields, but when you bring your boat to us, you can count on getting your windshield repaired by specialists in boat repairs. We love what we do, and we've made a business out of specialization because we know that the best people to complete windshield repairs or replacements are the people who work with boats every day.
Whether your boat needs windshield repairs or a complete windshield replacement, you can be sure that at Anchor Marine Repair, we'll treat your boat the way you treat it. As the #1 boat repair business in Minneapolis, you can be sure that our services are just what you need to get your boat back on the water and out of the shop as quickly as possible. Call us at our Delano, Minnesota facility at 763-972-3540, or email us at service@anchormarinerepair.com to get a free estimate for your boat's windshield replacement or repairs.