Boat Windshield Damage Repair MN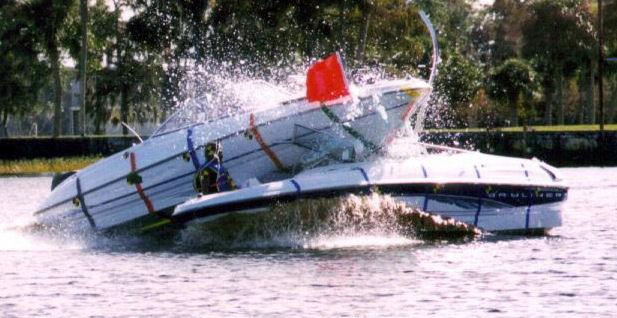 If your boat has suffered any kind of windshield damage it is extremely hazardous to ignore. Which is why the expert boat repair specialists at Anchor Marine offer full service boat repairs to the state of Minnesota and surrounding areas: with our help nothing will keep you off the water! Whether the damage has happened to a flat or curved windshield our boat repair shop can repair most any type of boat windshield damages.
There are multiple ways windshield damages occur. Whether windshield repair is just one part of a full collision boat repair process, if you are trying to restore an old boat back to its prime or your boat windshield has suffered damages while in transport or due to storm damages we can help.
Hazards of a Damaged Boat Windshield:
Major reduction of visibility on the lake or any other body of water.
Damaged material can chip off, when at moderate to high speeds and become a projectile or a loose object to step or sit on.
Windshield chips or minor surface damages left alone will grow and become more costly down the line.
Not only will leaving your boat's windshield damage untouched cause a major safety risk for you and other boaters but it doesn't look the least bit appealing. Our repair technicians are reliable, skilled and the repairs they complete are of the highest quality in industry. The materials and tools we use for every aspect of your boat's repair are only top-professional grade and our techniques are a product of the education we have received and our years of personal experience. The final outcome of your boat windshield repair will leave you with a perfect vision of what's ahead.
Windshield repairs are typically done when minimal damage has been inflicted and the windshield frame is still intact. If the damages are too severe an entire windshield replacement would the best option. Our boat repair technicians can repair damages to walk-thru, center or side console, custom made, tinted, clear, glass, plexiglass and tempered glass windshields. It all depends on the needs of your boat. Our years of experience ensures that your windshield will be brought back to factory conditions or you can even have it customized for more personality.
If you're in search of a company you can trust to repair your boat's windshield, call the professional boat repair technicians of Anchor Marine Repair at 763-972-3540. Don't let anything stand in your way, be on the lake today!