Boat Windshield Replacement MN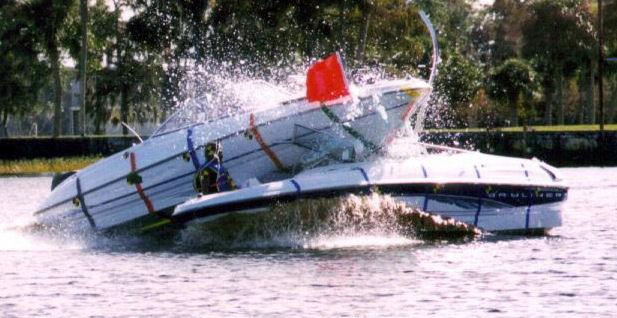 If your boat's windshield is extremely damaged, a windshield repair isn't going to provide the proper solution, instead a complete windshield replacement would be your best option. Our boat repair technicians at Anchor Marine are trained and experienced in professionally installing boat windshields. Unlike many other companies that offer boat windshield repair and replacement we deal only with boats, that's our specialty and we know it well.
If your boat's windshield is damaged beyond repair don't trust the replacement to just anyone. Our boat repair specialists have over 45 years combined in the industry and are dedicated to unmatched customer service and repairs. Anchor Marine Repair has two facility locations and can pick your boat up from anywhere withing 250 miles of the Minneapolis and St. Paul MN areas. We can preform an entire boat repair or renovation, including the replacement of the windshield because of damage, fading or even just for show.
The windshield on a boat is an important aspect, much like the windshield on your vehicle, it deflects air and the occasional bug from affecting anyone or thing behind its surface. This is especially nice if you're crave speed on the lake, would like a short travel time while entering and departing or you just want to get to a spot and fast, before someone else notices your treasured fishing area. It can also shield items from going overboard and prevent water damage from affecting electronics or other items that are not waterproof.
A boats windshield should not be taken for granted, which is why installation should be completed by a boat repair professional. Every component of a windshield is important from the frame, to the brackets, even the edging is an crucial part of the overall function and performance life. An improperly installed windshield could end up damaging anything in its unforeseen path. In addition to adding comfort and protection to the passengers aboard occasionally the windshield of a boat is a structural element.
There are many reason to only trust the best for your boat windshield replacement needs. Here at Anchor Marine Repair we know how to safely remove your old boat windshield and properly fit and secure your new windshield so well, that it will look like it's the original. Don't let a damaged windshield keep you off the water and don't risk any harm by going on the water with the damage! Contact our professional boat repair specialists and we can have you enjoying your boat, in mint condition, sooner that you expect.
Your outdoor freedom is just a call away, contact the professional boat technicians at Anchor Marine today! Our contact number is 763-972-3540 or you can email us at anchormarine@frontiernet.net for a free estimate. If you are in Minnesota or the surrounding states we have the skills for all your boat repair, renovating and maintenance needs.