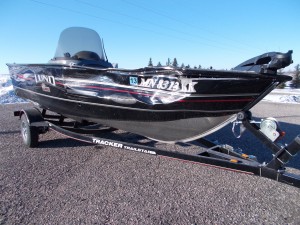 At Anchor Marine Repair, we specialize in Lund boat repair. We work with all the big insurance companies to get their customers Lund boat back to the same OR BETTER shape then when the accident happened. We can get your boat back to as good or better than it was before you came in to visit us. We will replace rotten floors, carpets, seats, transoms;  add storage compartments, rod storage, live wells, seats, lights, floors and more.  We repair structural damage, work on wiring, customize for special requests or handle a  total refurbishing of your Lund boat. If you have any questions about our boat repair services, call our office today at 612-972-3540.
In a marketplace that is corrupted with scams and con-artists, boat repair services are no different. Searching for a reputable boat repair company can be scary. Today, consumers must carefully do their homework before choosing which boat repair company is best for them. Below are some tips to follow to help you choose the right boat repair company best for you and your Lund boat. 
1.      Insurance Company Preferred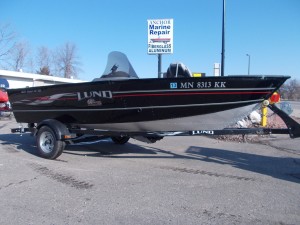 Insurance adjusters have a responsibility to the owner of the boat (the insured) to get their Lund boat back in the owners hands as soon as they can. They also need to make sure the boat owner…their customer is happy with the repairs. Having said this, insurance adjusters will often recommend a shop to do the repairs because they know it will be done right the first time and in a timely fashion. Ask for insurance adjusters references.
2.      Government Records
You can always go to your local courthouse and check for any lawsuits a boat repair company may have that your thinking about hiring. Check all locales where the boat company does business.
3.      Background Checks
Track down any complaints. Also look for customer recommendations at reputable website for boat repair companies. Get at least one reference and check it.
4.      Browse Consumer Complaint Websites
The best way to look for information on a boat company is to search for articles, forums, discussions, and community sites staffed by volunteers who have had their own problems on other boat repair companies and want to speak up.
If you have any questions about our Lund boat repair services, call our office today!