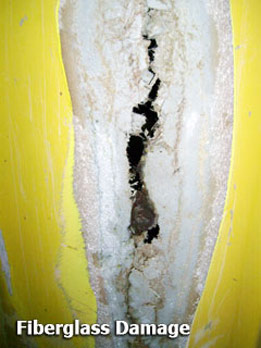 Anchor Marine Repair is the solution for all your boat repair, renovation and refurbishing needs. Serving primarily the Central Minnesota and Western Wisconsin area, we have had boats shipped to us from states across the country. Anchor Marine Repair has the technicians, equipment, facilities, knowledge, and experience to rejuvenate your boat and get it looking like new again.
Anchor Marine Repair specializes in every aspect of boat repair including:
Structural Boat Damage
Wood Floor Refinishing
Boat Collision Repair
Metal Flake Repair
Storm Damage Boat Repair
Aluminum Boat Repair
Fiberglass Boat Repair
Boat Trailer Repair
Jet Ski Repair
Boat Windshield Replacement
Propeller Mount Repair
Transom Repair
Pontoon Boat Repairs
Many Other Types of Restorations & Customizations
We are an insurance approved boat repair company, and are happy to offer pick-up and delivery service from your home, dock or marina. We take pride in our craftsmanship and we strive to get your boat back on the water as quickly as possible.
At Anchor Marine Repair consultations and estimates are always FREE! Contact us today!