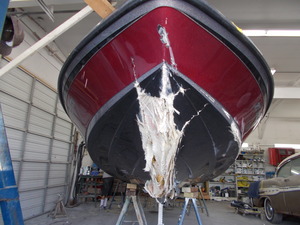 At Anchor Marine Repair, we know that your Ranger boat is your pride and joy. Unfortunately, it is not a matter of if your Ranger boat will need repair, but when it will. It is important to find a boat repair company that stays true to their word and has the knowledge and skill base to get your boat back on the water as quickly as possible. The best time to look for a good boat repair technician is before an emergency occurs. This way, you are not rushing to find a company.
Finding the right boat repair shop is an important decision that requires careful consideration. Below are some tips to find an excellent repair service company for your ranger boat.
Recommendations
The best way to search for a qualified boat repair company is to get referrals from your friends, neighbors, and co-workers who have had good experiences with boat repair shops in your city.
Be Specific About Your Repair needs
It is a good idea to walk each potential boat repair technician about the work you need done while explaining your needs. A good repair technician will walk you through your repair concerns and will be more than happy to create a plan tailored to your needs.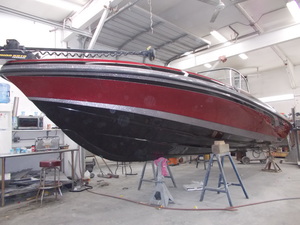 Pay Attention to Attitude and Behavior
As you meet with potential boat repair companies, pay close attention to the following signs and behaviors:
Does the repair technician project a sense of professionalism and experience?
Is the repair technician courteous and listens to your needs?
Is the boat repair technician busy? Good repair companies are usually always busy on projects.
Does the boat repair company return phone calls and provide estimates in a timely manner?
Is the boat technician on time for appointments?
Check References
It is important to check at least three references from past customers who have gotten boat repair services done there, and try to talk to them directly. References are crucial to boat repair services.
Ranger Boat Repair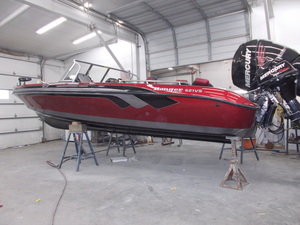 Anchor Marine Repair is the solution for all your Ranger boat repair, renovation and refurbishing needs. Serving primarily the Lake Minnetonka, Central Minnesota and Western Wisconsin area, Anchor Marine Repair has the technicians, equipment, facilities and experience to rejuvenate your boat and get it looking like new again.
We specialize in every aspect of boat repair including:
Structural boat damage
Wood floor refinishing
Transom replacement
Top replacement
New upholstery
Leaking rivet repair
Boat trailer repair
At Anchor Marine Repair we know that your Ranger boat is  an investment, and take pride in every aspect of our work. We specialize in Ranger boat repair. We can get your boat back to as good or better than it was before you came in to visit us. If you have any questions about our Ranger boat repair services, call our office today!