Dock Appeal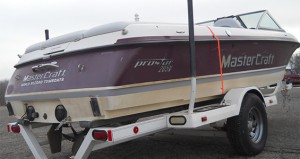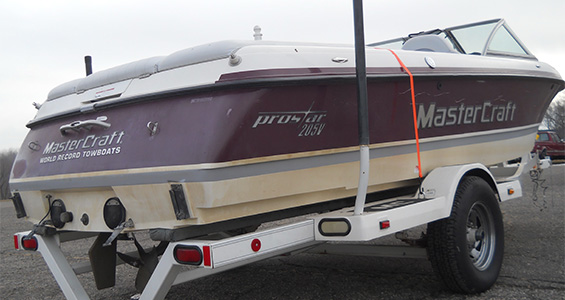 Let's face it: your old boat sitting outside is begging for a freshened look. You wanted to get a new boat, but it isn't in the cards for you right now. Why wallow about a new boat, when you can bring your old girl back to life fast and easy? At Anchor Marine Repair, we specialize in boat painting, restoration, and repair. With little time and investment on your end, we can help you get your old boat back in tip top shape.
Below are some areas that start showing their age long before most boats are ready to retire.
No matter how careful you were with your boat, it will always end up with some scratches, dings, fading or other flaws over time. Sun, bird droppings, and pollution can also wreak havoc. When it comes to painting any area of a boat, preparation is crucial. Every painter knows that you need to spend more time prepping the work area than actually painting it. If it is not prepped the right way, the paint job will not hold up. Not only will you be able to notice areas that weren't properly prepped, your new paint might also start to chip off. If you do not sand down the area enough, the new paint will not stick.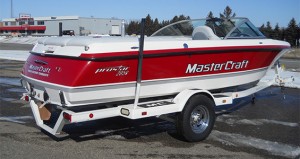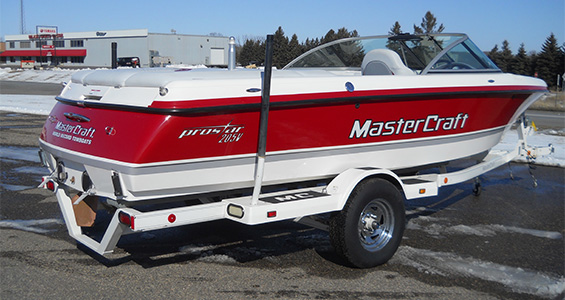 Renovating your Helm
Boat manufactures keep improving their products and electronics all the time. Every year some new gadgets–like 3-D features, improved charting software, night vision, and high-definition radar–come into the market that is the newest and greatest. While just upgrading your electronics usually work, it is best to consider a makeover of your helm station. Thanks to modern technology, there are ways to clear away some of the clutter in your electronics box and use just one or two monitors to display all the information needed for your fishing trip.
On The Deck
Nothing makes a boat look older and worn than a shabby-looking teak deck and transom covering boards scorched on a very unappealing gray created from the harsh sun during summer. One of the most important parts on your boat is your cockpit and teak–if they look horrid, your boat will not make a good impression.
If you have plenty of teak left and if it was in good condition and installed properly in the beginning, you can redo it and bring it back to life. However, if the teak is coming loose and lifting off, you are going to have to start from the start and redo the entire thing.
Let the Boat Repair Professionals Do The Work
Anchor Marine Repair is the key solutions to all of your boat repair, renovation, and refurbishing needs. We take pride in every project, and make sure your boat renovation goes above and beyond your expectations.
Anchor Marine Repair specializes in every aspect of boat repair including:
Structural boat damage
Wood floor refinishing
Transom replacement
Top replacement
New upholstery
Leaking rivet repair
Boat trailer repair
If you have any questions about boat painting and restoration, call our office today.