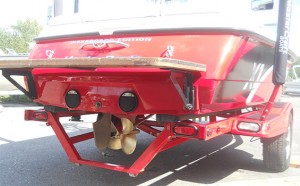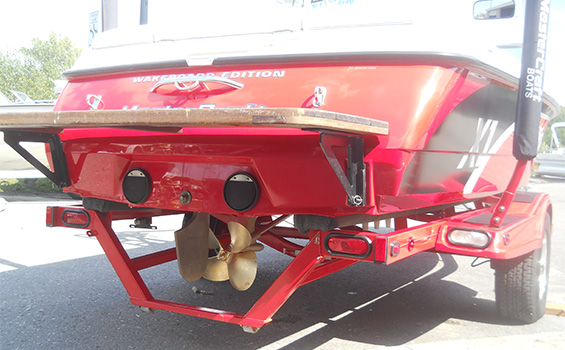 When it comes to boats, our team at Anchor Marine Repair can handle any boat repair project you throw our way. Although we are not excited that you are dealing with boat damage, we are thrilled that you chose us to take care of one of your most prized possessions. From small repairs to big ones, our crew has you covered every step of the way! In fact, we repair and replace, if necessary, boat propellers for boat owners around Minnesota. Damage to your boat shouldn't hold you back from enjoying the beautiful waters in MN; so, let us get you back out on the water as soon as possible!
Professional Boat Propeller Repair
The propeller is one of the most important parts of your boat. Without a functioning propeller, you simply won't go anywhere. What fun is the lake if your boat is damaged and stagnant? A damaged propeller has a direct affect on the performance of your boat's comfort, speed, fuel economy, engine life expectancy, safety, etc. Often times, boat owners come to our shop not knowing what is going on with their boat. Thanks to more than 45 years of boat repair experience, our team knows exactly where to inspect when it comes to boat damage. Your propeller will never be overlooked by our professional repair team. Propellers deal with a lot during the boat season. From rocks, debris and standard wear and tear on your propeller, the performance of your boat can drastically decrease without a properly functioning boat propeller.
Insurance Covered Repairs
At Anchor Marine Repair, we take pride in being voted the #1 boat repair shop in the Minneapolis area. Insurance providers frequent our boat repair shop because they know they can count on our repairs, customer service and quality equipment. Let us take the stress of dealing with the insurance company off of your plate. We'll fight for all of your boat needs and make sure that you are treated fairly from start to finish.
If you are dealing with propeller damage on your boat, chances are that you aren't in the best of moods. By allowing our expert boat propeller repair staff handle your needs, we'll have you back on the Minnesota waters quicker than you can imagine, with a smile on your face. Team up with our crew at Anchor Marine Repair by calling (763) 972-3540 or emailing us at service@anchormarinerepair.com for a free estimate today.