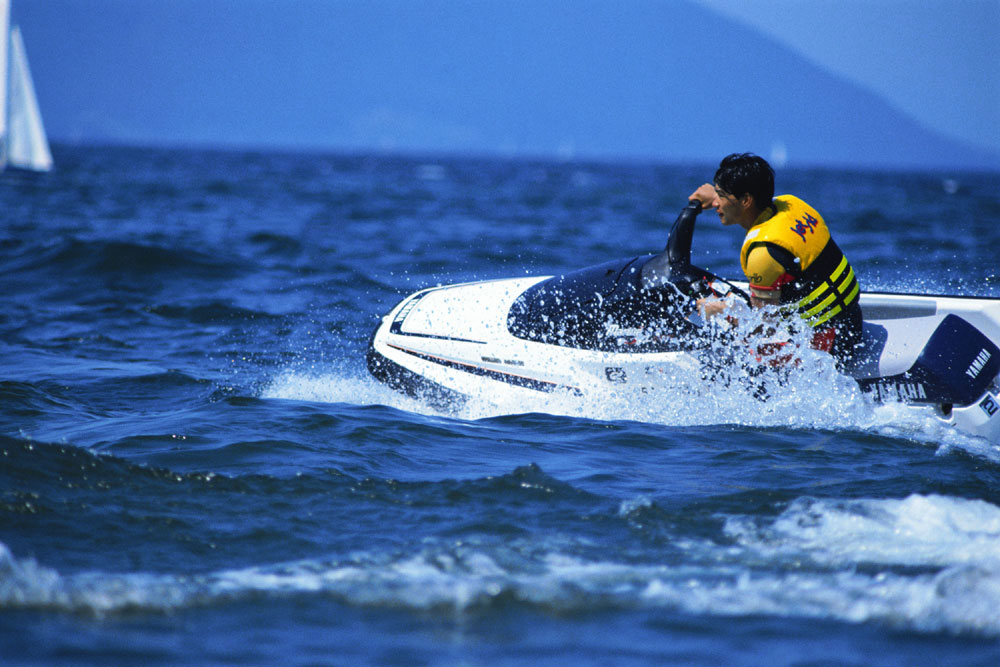 A blonde takes her jet ski to a mechanic. She tells the mechanic it died. After he works on it for a few minutes, it is idling smoothly. She says, "what's the story?" He replies, "just crap in the carburetor." She asks, "How often do I have to do that?"
Jet Skis are so much fun to have out on the lake all summer long! They are easy to maneuver in the water and super convenient to haul away and store. The Yamaha Jet Ski offers performance, luxury, and versatility. Unfortunately, like any other boating device, your Yamaha has the potential of breaking down too. There are a select few places in Minnesota that can get you the parts that you need and get you back on the water quickly. Fortunately, Anchor Marine Repair can handle all Minnesota Yamaha Jet Ski repairs!
Your Boat Repairmen
Anchor Marine Repair has been serving Minnesota for a combined 45 years! Each of our technicians have been in the boat repair business for at least 10 years! We are committed to repairing your Jet Ski with the finest boat repair products available, at a practical price. Not only can we repair your jet ski as speedy as possible, we also offer pick up and delivery! We will pick up your jet ski from the dock, marina, or your home. We are repair, renovation, and refurbishing experts, ready to get you back out on the water, enjoying the rest of your summer!
After a Jet Skiing Accident
At Anchor Marine Repair, we handle all types of jet ski accidents and repairs. Whether you have a minor scratch that needs to be buffed out, or major structural damage that needs correction, all of our repairs leave your Yamaha Jet Ski in better condition than before you wrecked it. Yamaha Jet Skis are different than other brands, like Seadoo and Polaris. Each make and model has its own parts and materials that set it apart from the rest. For this reason, going with an experienced team like Anchor Marine Repair is essential! We are respected by multiple insurance companies, as we are an approved Jet Ski and boat repair company.
Boats and Jet Skis are our passion at Anchor Marine Repair. Leaving your Jet Ski with us may be the smartest decision you've ever made, especially if you are the "dumb blonde" asking about the carburetor. Serving all of Minnesota, if you need your jet ski repaired, contact Anchor Marine Repair today at 763-972-3540.