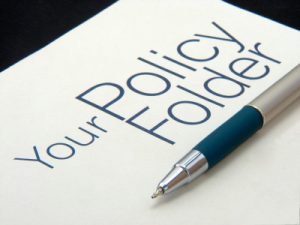 Looking for an insurance approved marine collision repair shop? At Anchor Marine Repair, we are your one stop repair shop for all of your needs. Known around the area for being number one in storm and collision damage repair, if your boat is in need of repair, we've got you covered.
Repairing your Boat after a Collision
If you own a boat, then it's no secret that your watercraft is a pretty significant investment. So, when it's damaged in a collision, it's imperative to get it repaired. When damage occurs to any type of boat, it can weaken the vessel. In all honesty, accidents are going to happen when owning a boat. Whether it's scratching a dock or stuffing a wave, collisions do occur and damage will be done. If repairs aren't completed in a timely manner, even more damage can accrue. At Anchor Marine Repair, we have seen and repaired all different types of damage. Our expert technicians here can assess your boat's damage after a collision and work to repair it quickly and efficiently. We frequently repair structural damage, fractures, soft or rotted floor damage, as well as transom and stringer damage. Below is a list of services we provide:
Boat Repair
Boat Renovations
Fiberglass Boat Repairs
Aluminum Boat Repairs
Pontoon Repair
Yacht Repair
Transom Replacement
Cosmetic or Structural Boat Damage
Boat Trailer Repair
Insurance Approved Repairs
With a combined experience of over 45 years in the boat repair business, our technicians have been providing marine collision repairs for an extremely long time. We are well known for using the finest boat repair products on the market and we are committed to staying up to date on utilizing the most current techniques and equipment in the boat renovation and refurbishment industry. It is this reason, among many others, that insurance companies utilize our services for their clients. We are an insurance approved marine collision repair shop that will repair your boat to "better than" pre-accident condition.
Insurance Approved Marine Collision Repair Shop
At Anchor Marine Repair, we want to make it super easy for all of our customers to get an insurance approved marine collision repair. If your boat is in need of repair, we offer free pick-up and delivery from your home or dock as long as it is within 250 miles of the Minneapolis/St. Paul area. So, what are you waiting for? Don't let your boat's injuries get worse. Let your insurance approved marine collision repair shop fix it for you today. For all of your marine repair needs, call Anchor Marine Repair today at 763-972-3540.