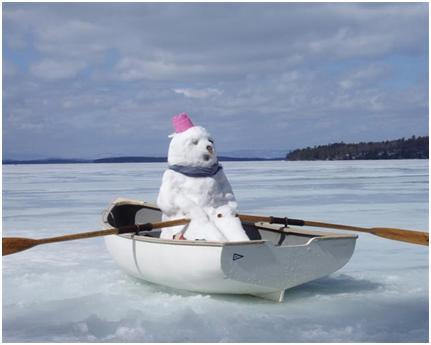 Are you looking for a place to store your boat in the coming weeks or months? Anchor Marine Repair offers indoor and outdoor storage to keep your boat protected when it is not in the water or at your favorite dock.  We can safely store your boat if you are concerned about upcoming weather, or you are anticipating a long period of time (like the winter months) where you will not be able to take care of your boat, storage is a great option.  Anchor Marine Repair offers both an outdoor storage area or an indoor storage space (no heated spaces available).
Protect Your Boat This Winter
We understand that your boat is one of your most important and treasured investments, and we promise to take care of your boat while it is in our possession. If you decide to store your boat with us, it will be fully winterized and shrink wrapped for enhanced protection.  In addition, if needed, our technicians can complete any necessary repairs to your boat while it is stored in our shop including fiberglass repair, metal flake repair, and aluminum boat repair for collision, structural, and storm damaged boats. We can also complete a renovation project for your boat. Getting your boat repaired or restored while it is in storage is simple and easy with Anchor Marine Repair. Our overall goal to to ensure that when you get your boat back on the water after storing it, it will be in the best possible shape and ready for your next adventure.
Anchor Marine Repair is conveniently located and offers a pick up or delivery service from your home, dock or marina.  Our team loves boats just as much as you do and works hard to give you the most professional service in the business, whether you need storage for your boat or boat repair.  Our storage prices are highly competitive and the bottom line is that you will not find a better local facility to store your boat.  Each of our technicians has been with Anchor Marine Repair for more than a decade and that is because we treat our employees like we treat our customers, like family.
Trust Your Boat Storage Needs to Anchor Marine Repair
If you need boat storage in the coming months, look no further than Anchor Marine Repair. We may be known as the #1 boat repair shop, but we also help boat owners store their boats throughout the year.  For more information or to arrange a pick up time, call us today at 763-972-3540.