Boat Winterization Services MN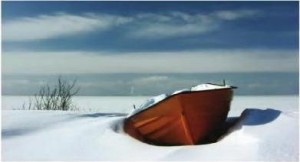 Sadly, boating season has come to an end in Minnesota. Now is the time to protect your boat and prepare it for next year. Any repairs can be taken care of by Quality Boat Repair Technicians and boat winterization services should be completed. Anchor Marine Repair provides trustworthy indoor boat storage along with our other professional boat services. We have a state-of-the-art facility close to the Wayzata, MN area.
Winterizing Your Boat
Properly winterizing your boat is essential for maintaining peak condition and preparing for the next spring. The boat repair technicians at Anchor Marine Repair can do boat model specific winterization techniques that keep your boat in top condition. Exposing the boat to freezing temperatures for even a short amount of time can crack the engine block if it has not been winterized.
These are some general boat winterization guidelines:
Cleaning the boat thoroughly inside and out, wax and oil if needed
Engine winterization may include topping off tank with fuel stabilizer, flush with non-toxic antifreeze, change oil, remove spark plugs and spray with fogging oil solution
Fresh water systems should be completely drained, disconnect and isolate the hot water heater, pump non-toxic antifreeze through the system and add to water heater
Waste water holding tank should be pumped out
Prepare cabin and boat interior by removing valuables and other items, clean out drawers, clean the refrigerator, add a moisture absorbing product if desired
Charge the battery and turn off all switches
Final inspection and proper storage
Safe And Secure Indoor Storage
Anchor Marine Repair offers boat pick-up and delivery services for people around the Wayzata, MN area. Your boat can then be winterized properly. The entire list of steps for boat winterization is quite long and extensive. We offer Boat Winterization Services and trustworthy Indoor Boat Storage.
Professional Boat Services
Quality boat repair technicians at Anchor Marine Repair are highly skilled and have experience with all types of boats. We specialize in Professional Boat Services including boat winterization services. Your boat or watercraft will be kept safe and secure within our trustworthy Indoor Boat Storage facility.
Call Anchor Marine Repair today for a Free Estimate at 763-972-3540!