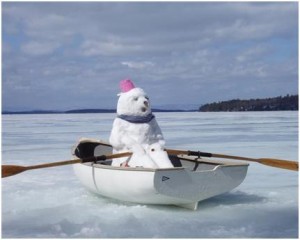 With the average high temperatures during a Minnesota winter only hovering in the low to mid 20s, the cold weather, snow, and ice can really take a toll on things that you store outdoors. For many boat owners, winterization and boat storage are important things to think about this time of year. If you live in the Delano, MN, area, and are looking for a place to safely store your boat, look no further than Anchor Marine Repair. We offer full service boat repair, winterization services and have a state of the art facility for indoor boat storage for winter.
Boat Winterization and Indoor Storage Services
Winterizing your boat is one of the most important things that you can do each year to protect your boat, extend its life, and be sure that it is ready once the temperatures thaw and it is time to get back on the water. Anchor Marine Repair uses thorough winterization techniques to prepare your boat for our indoor storage facility. Our team will inspect and clean your boat, change the oil, top off fluids, change filters, add antifreeze, and then will store your boat for the cold, winter months in a climate controlled indoor facility that will keep your boat protected from the harsh winter elements.
Make the Process Easy On Yourself
Deciding to winterize and store your boat yourself is a viable option for some, but can take significant time and effort and requires a large space to store your boat for the winter. Preparing your boat for the winter months requires a very thorough cleaning of your boat to remove all grime, dirt and grit from the water so that your paint is protected. You also need to have an appropriate cover to keep your boat as dry as possible during the winter.
Partnering with Anchor Marine Repair to winterize and store your boat will save you precious time and effort, and is reasonably priced. Our team has a passion for boats and can complete this entire process for you — so you can spend your time on other important things on your plate. In fact, our team will even come pick up your boat from your home in Delano or anywhere around Minneapolis/St. Paul, so that you do not have to drive it to our facility. What could be easier? Winter is on its way, so call Anchor Marine repair at 763-972-3540 now for more information or to schedule a convenient time for a boat pickup!