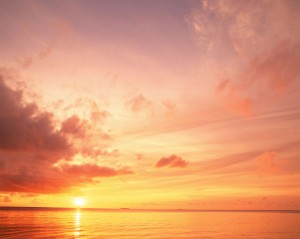 Living in the land of over ten thousand lakes, it may seem as if we have unlimited access to waterways. Whether it is to play, for sport, or leisure – Minnesota has many different forms water activity and it is our job to help preserve mother nature's gift so our future generations can as well. For instance, there are 11,000 lakes that are on the infested water list. The majority reasoning for it is because boating enthusiast may be under educated about the importance of boating maintenance and invasive species infestations. Here at Anchor Marine Repair we want to keep you informed about ways you can help us take care of the fun summer activities we all enjoy.
Aquatic Invasive Species in Minnesota
First off, an invasive species means that a species get transferred to a different waterway that they are not from and generally thrives. The problem with these infesters is when those species do harm to the environment and/or to human health. There are many easy steps to prevent this harmful attack. Look out for zebra mussels, Eurasian watermilfoil, New Zealand mud snails or other invasive species attached to your boat.
Steps for Future Prevention
Cleaning the bottom of your boat is a big help and can prevent collecting multiple forms of water species and transferring them to each waterway you and your boat travel. It is important that you take the time to properly remove all aquatic plants, zebra mussels, and other aggressive kinds of water critters from the bottom of your boat or hauling trailer.
Constantly Draining the water from your boat, motor, live well or bait transporters does help your boat and the water alike. Maintaining a clean water vehicle can only do good, by preserving your vesicle and the waterways by  not letting any species transfer.
After draining the water dispose of unwanted bait and transport live bait you want to keep for future use. Although always check to see the laws abiding by transporting bait. It will always benefit keeping updated with the Department of Natural Resources for the important allowances.
Infested Lakes and Rivers
It is hard to see something so beautiful have a problem with an aquatic infestation. Infesting species have the capabilities transferring different bacteria's and parasites. So please take the precautions of cleaning off your vehicles that are constantly dipping into different waters. Here is a link with the local infested waterways:
//mndnr.maps.arcgis.com/apps/webappviewer/index.html?id=576913c7abb141968846812b217c4eb2
Contact Us for Marine Questions & Services
Boat services and regular maintenance is very important to the proper upkeep of your pride machine and to protecting the environment around us. Our skilled team is qualified by and can keep your boat to performing to the best of its abilities. Give us a call today with any of your marine questions 763-972-3540!