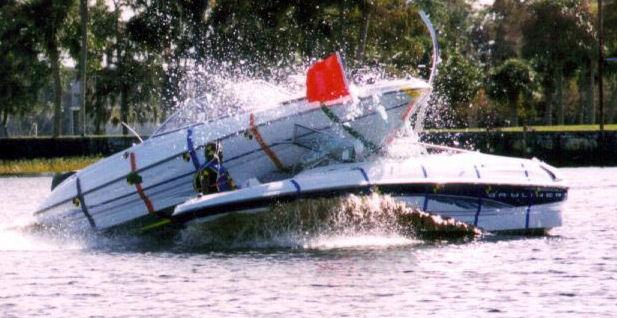 Unfortunately, boating accidents occur. No one wants this to happen. According to the Minnesota Boating Accident and Drowning Summary, there were 50 boating accidents in Minnesota in 2014, 14 of them were unfortunately, fatal. At Anchor Marine Repair, we always want you to be safe, in and out of the water. Boating season is a fun and exciting time of the year! We all should enjoy it. Although accidents are never really planned or enjoyed, it's important to have a plan in place in case one ever does happen. When the unexpected happens, you can trust Anchor Marine Repair, your approved boat insurance repair company, to pick up the broken pieces and get your boat back on the water again.
Your Boat Technician Team
"Do what you love and love what you do." We live that motto every day that we put on our shirts and head into work. Each of our technicians here at Anchor Marine Repair have a love for repairing and refurbishing boats. Our passion for the business has prepared us to be the number one Minneapolis boat repair company around! Every technician on our team has been here for at least 10 years, giving our customers over 45 combined years of boat repair, renovation, and refurbishing knowledge! We use the best boat repair products available and are always trying to find ways to better serve the boating community.
Complete Boat Repair Company
We perform fiberglass repair, metal flake repair, and aluminum boat repair for boats that have been in a collision, have structural damage, or are a product of storm damage. Is your boat too damaged for you to take it to us? Not a problem, we can come to you. Not only are our estimates and consultations always free, we offer pick-up from the dock, your home, or the marina, as long as it's. We know that getting your boat back to you fast is always a priority during boating season. Because we hold such great working relationships with our parts and products suppliers, we can insure a fast delivery of everything we need to repair or restore your boat in a timely and efficient manner. Our building offers over 10,000 square feet of working space so that we can accommodate both small and large vessels.
Not only are we the best in Minnesota, your boating insurance company thinks so too! Our company can help you file your boat insurance repairs today! Be safe on the water this boating season and if an accident does occur, we are just a phone call away. Call Anchor Marine Repair today at 762-972-3540.