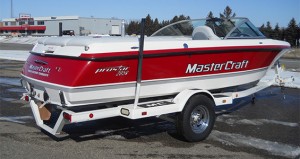 Do you have that boat that you simply cannot part ways with? If you're embarrassed by the look and state of your boat, it's time to invest in affordable boat restoration services from our team at Anchor Marine Repair. Rather than giving up on this boat and going to spend a lot of money on a new boat, why not restore your existing boat so that you don't have to get rid of any memories that you created on the boat that feels like part of the family?
Common Boat Restoration Repairs
At Anchor Marine Repair, we aim to be your one stop shop for all of your boat restoration needs. Affordability is a top priority for our staff. We understand just how expensive new boats have gotten, so we hope that you'll consider our boat restoration services and repairs as an affordable alternative. When it comes to the common restoration repairs that we handle, we often take on projects such as:
Upholstery Repair or Replacement
Wood Floor Refinishing
Structural Boat Damage Repairs
Top Replacement
Many More!
Your Trusted Boat Restoration Team
If your boat has been around for many years, you likely don't want just anyone to work on restoring your boat. Choosing the right team to handle your restoration needs is critical. Affordability is important, but it's not the only characteristic you should be looking for. Trust and experience are also extremely important. At Anchor Marine Repair, we are the most trusted and experienced restoration team around. With more than 45 years of combined boat repair and restoration experience, we've restored boats of all kinds. With every restoration project that we take on, we work diligently until your boat is in better than pre-accident condition. Our goal with our restoration services is to bring that same joy back with your boat that you used to experience when it was brand new. Our trusted team uses the best restoration products on the market and incorporate the most advanced technologies and techniques as well. We truly are your one stop repair shop for all of your restoration needs.
So, if you are ready to bring a whole new look to your boat and restore it back to the way it used to look and run, Anchor Marine Repair is here to help. Take advantage of our experienced and trusted boat repair specialists along with our affordable restoration processes. To request a free boat restoration consultation, give us a call today at (763) 972-3540 or email service@anchormarinerepair.com.