Take Pride In The Appearance Of Your Boat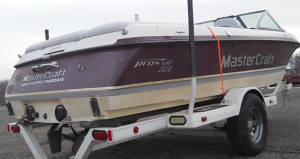 If your prized boat has been in an accident, has storm damage or has lost its luster due to time spent in the lake country elements, Anchor Marine Repair can restore it to its former glory. We are passionate about boats and have mastered the art of boat repair, refurbishing and refinishing. Boating is a way of life for many Minneapolis, MN residents. We know you take pride in the appearance of your boat and want it to shine. Anchor Marine Repair has a state-of-the-art facility that specializes in Professional Boat Painting at surprisingly Affordable prices.
Professional Boat Painting Services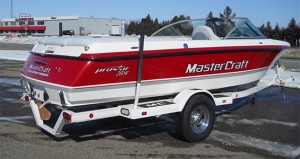 The way we see it, your boat is one of your most prized possessions and deserves only the best paint job available. Anchor Marine always uses quality paints that are applied using the latest techniques. Our customers understand why we are the boat painting company of choice serving the Lake Minnetonka, Central Minnesota lakes area and Western Wisconsin regions.
We offer the following boat painting services:
Metal Flake and Poly Flake Repair for a sparkly finish
Gel Coat Repair and Re-Gelcoating to restore the shine
Factory Replica Paint Colors that look as good as new
Professional Boat Painting that is insurance approved
We always use Quality Paints for every paint job
Latest Techniques and Current Technologies
Custom Lettering – does your boat have a name?
Creative Airbrush and Artistic Designs
Service And Experience By The Numbers
The team at Anchor Marine Repair has a combined 45 years of boat repair experience. Our facility includes two buildings that offer a combined 10,000 square feet of workspace. We have 42 foot and 48 foot spray booths, which allows us to work on boats up to 38 feet long. We will Pick-Up or Deliver your boat from within a 250 mile radius of Minneapolis and St. Paul, Minnesota. It all adds up to Professional Services and Affordable Solutions.
Passion And Pride In Workmanship
Anchor Marine Repair is passionate about all boats and takes pride in making each and every boat we work on look its absolute best. We have many years of experience in Painting, Refubishing and Repairing boats of all kinds, from Aluminum and Fiberglass boats to Pontoons and Yachts. Our technicians have great attention to detail – right down to the last drop of paint. We provide affordable services with top quality workmanship.
Call Anchor Marine Repair Today at 763-972-3540