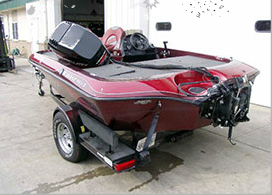 If you own a boat and are in the Minnetonka area – Anchor Marine is your superior boat repair, restoration, winterization and storage facility. We offer Minnesota full-service marine work!
The winter months are pretty dull for your boat, she doesn't see any action and quite possibly spends her time out in the cold with little protection, other than shrink-wrap. Anchor Marine can change the course of your boat's winter. Take this time to get repairs done, a new coat of paint, new upholstery or just give her a warmer safer spot to hibernate, in our indoor storage facility – It's not too late in the off-season.
Off-Season Boat Repairs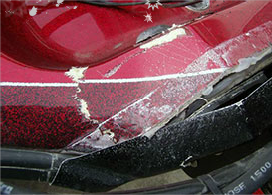 While you're fishing out of an ice house, keeping your hands warm with a mini heater, we could be restoring your pride and joy to her prime. Get ahead of the spring rush and contact us shortly to be sure that when that perfect, sunny day finally appears – you'll be ready for it! Our boat repair technicians have what it takes to ensure a smooth ride and striking appearance.
Services We Can Provide:
Customize – Give her a name, custom paint job or just refresh the paint condition.
Transom – This reinforcing beam is critical to the boat's structure, which is why it is so very important that it be repaired or replaced properly.
Propeller Repairs – A boats propeller directly affects performance, control and the efficiency of your boat and we can restore all the aspects of your propeller and its mount perfectly.
Boat Repair Minnesota
No matter what your boat repair and restoration needs are Anchor Marine can deliver exceptional results. Contact our professional boat repair technicians at (763) 972-3540. Be proud to show off your vessel and her performance.