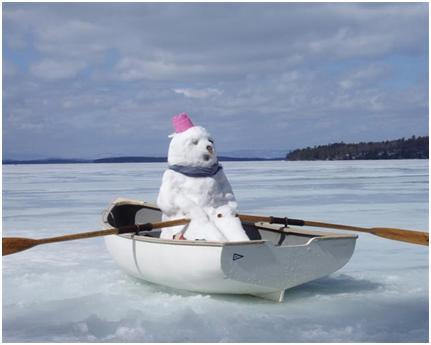 With cold weather quickly approaching, now is the time that most people in the Minneapolis and St. Paul, MN area begin getting their boats out of the water and storing it for the winter. Before storing your boat for the next few months, it is important to do a thorough evaluation to see if your boat needs any repairs. It is easy to notice any visual repairs that are needed on your boat, but it is important that you evaluate the engine and other parts of the boat that may not be as easy to tell if a repair is needed. As a boat owner, you are not expected to be able troubleshoot all boat repairs on your own. Living in this area, you are in luck, because the number one boat repair shop in the area is right in your backyard, Anchor Marine Repair! Take this time that you can't spend out on the water to let our experienced team get your boat back in tip top shape for 2016.
Diverse Repair Services
At Anchor Marine Repair, we pride ourselves in being able to service all types of boats as well as all types of repairs. With 45 years of combined boat repair experience, our repair specialists have seen just about every time of repair possible. Our repair services include but are not limited to the following:
Structural Damage
Flooring Enhancement and Repairs
Transom and Top Replacement
Upholstery Upgrades
Leak Repairs
Boat Trailer Damages
Another great feature about our repair evaluation is that we offer a free estimate on your repairs and let you make the decision as to whether or not you want to get your boat repaired. You can rest assured that you will not only receive the highest value of customer service, but it will come at an affordable price! Whether you have a yacht, pontoon, speed boat, jet ski, Lund, Ranger, Sea Ray or Mastercraft, we will have your boat repaired to an even better state than it was in before the damages occurred.
Happy to Work with Insurance Carriers
We are not the type of company to shy away from working with your insurance carrier. If we were in a similar position as you, we would utilize our boat insurance as well! Keeping your best interests in mind, we are happy to help with your insurance claim so that the process is as seamless as possible for you.
Purchasing a boat is an enormous investment. Keeping up with its maintenance and repair needs should be a priority for you this time of year. Take advantage of the winter months in the Minneapolis and St. Paul, MN area, and let Anchor Marine Repair handle any of your boat repair needs. Give us a call today at (763) 972-3540 to set up a free consultation with one of our dedicated repair specialists.