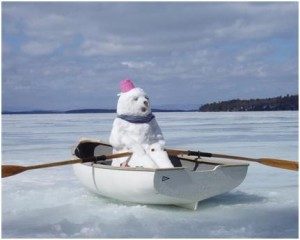 There is no better time than the winter months to get your boat repaired. Why is that, you may ask? Well, the reason that this is the best time of year to handle boat repairs is because it is too cold to be out on the water, so you can't use your boats anyway. If your fishing, pontoon, jet ski or speed boat needs some repairs, our team at Anchor Marine Repair has you covered with anything that you need. Not only can we handle all of your boat repair needs, we can also store your boat for the winter as well.
For most boat owners, their boat is a prized possession. You don't want an amateur working on your boat this winter. Instead, you want the best of the best when it comes to boat repairs. By choosing to partner with Anchor Marine Repair, you'll gain access to a team that has more than 45 years of combined repair experience. Thanks to this experience, there's not a boat repair that we don't know how to handle. With all repairs that we take on, we repair the boat to better than pre-accident condition, which is why we've been voted the #1 boat repair shop in Minneapolis.
Storing your Boat this Winter
If you plan to have your boat around for the long haul, you need to make sure that you take the necessary measures to protect it year around. During the winter months, it is very important to properly store your boat so that it is protected from mother nature and the tough winter weather that hits Minnesota every year. Storing your boat at our large facility will keep your boat dry and covered until next boat season. While your boat is in storage, our boat repair team can handle any boat repairs that you need including regular winterization maintenance as well.
Easy Transporting Options
For some boat owners, getting their boat to the repair shop is the biggest hurdle. At Anchor Marine Repair, we've taken notice of this, which is why we offer pick-up and delivery services to our winter boat repair and storage customers. We'll gladly transport your boat to and from our facility. Now that you are aware of our easy transporting options, you have no excuse to not get your boat repaired and properly stored this winter!
Top Notch Boat Damage Repairs
Don't neglect your boat this winter. If you are in need of winter boat repairs or if you need to properly store your boat during the cold months of the year, Anchor Marine Repair is just the partner that you've been looking for. To learn more about our one stop boat repair shop, give us a call today at (763) 972-3540 or email service@anchormarinerepair.com.