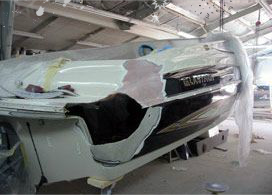 Did you have a little too much fun with your boat this past summer? Is that causing you to need a repair on your pride and joy? Maybe your boat has gotten to the point that it cannot handle anymore wear and tear for another season. Well, as we all know, the winter months in Minneapolis, MN are frigid. Now is the time to partner with a local company, Anchor Marine Repair, to handle all of your boat repair needs. Get the work done now so that your boat will be ready to go and running like new by the time these winter months are over! To most men, their boat is their best friend, so it is vital that the boat receives the red carpet boat repair treatment!
About Our Boat Repair Company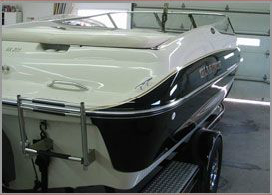 With forty five years of combined experience, our experienced technicians have seen it all when it comes to boat repairs, one of the reasons why we are the number one boat repair shop in the area. Customer service is the number one priority with our staff. To show just how much we care about our customers, we offer a pick-up and delivery option from your home or dock of Minneapolis. Our 10,000 square foot facility allows us to work and store many boats this time of year.
Boat Repair Services we offer:
No matter how small or big the repair is, our staff can handle it. Boat maintenance is so important in making sure that you get the most out of the life of your boat. Repair options we offer include:
Fiberglass or Aluminum Boat Repair
Pontoon Repair
Yacht Repair
Cosmetic Repair
Structural Repair
Trailer Repair
Transom Replacement
Propeller Repair
Ignoring your boat repair needs can be costly in the long run. Boats are an expensive investment and they require proper maintenance. Continuing to ride on minor damage to your boat can make things work in the end.
While the Minneapolis, MN winter keeps us indoors, bring your injured boat over to Anchor Marine Repair. Your boat will be running the best it has in years after the repair work we provide. Call us today at (763) 972-3540.