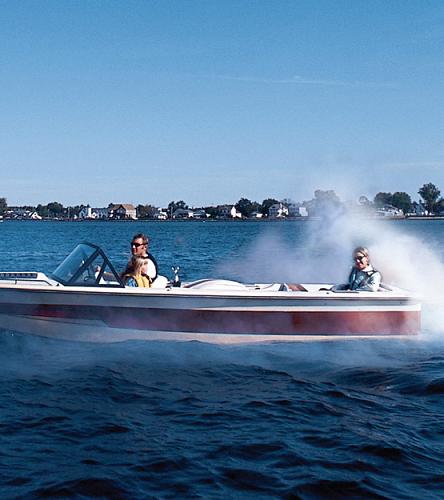 Living in the land of 10,000 lakes there are no shortage of watercraft activities. Unfortunately being a boat owner you may run into that dreaded time when you need a major repair, an adjustment or maybe even just a new part. Anchor Marine Repair, serving the Minneapolis and St. Paul area for your boating needs with a combined 45 years of experience. If you were to break down on the lake some of the best Minnesota boat repair technicians have a few tips and pointers for you to make your time on the water the best possible time!
Dead in the Water
Have you ever had a problem with your watercraft or boat not starting? Has your boat shut off while driving? There can be a few different places for you as a boat owner to check before an issue occurs:
First check your kill switch sometimes they are easy to bump or forget to switch.
Also make sure the boat is in Neutral, often times the excitement of the open water can cloud the memory of first tasks.
Always check your fuses, before looking into a wiring issue with the ignition or anything you could further damage, reset yourself back to where most likely it could be, the fuse box.
Another common issue that could leave you and your boat without life is the battery cables. Check the cable ends make sure they are not loose on the terminals, if they are re-tighten them.
If there is corrosion on the battery terminals, loosen the cable ends so the cables are not touching the terminals. Then take an arousal can of window cleaner and spray the battery terminals with the foam cleanser. Once the cleaner has sat for a few seconds to loosen the corrosion you can wipe the mess away with a rag.
Preventative Boat Maintenance
When it comes to anything you own, or take pride in it is understandable that you would want that product to last the longest amount of time possible. Preventive Maintenance for boating is a very substantial aspect in keeping you afloat and your motor running smooth.
Avoid leaving a little amount of gasoline in your tank when putting your boat or watercraft into storage. Make sure you fill up the tank. What will happen? Well, if the tank is not full and left to sit for months at a time, the gasoline will cause condensation. Which will then mix into your gasoline, which would cause a hard start and or a very bumpy ride on the water. Letting water get into your gasoline will make you lose power, will cause the boat to sputter, and will be a less than pleasant experience. Also, keeping up on the fuel filter is a very proactive job, the fuel filter helps keep corrosion and materials getting from your gas tank into your engine.
Also be sure to always check and change your transmission fluid, motor oil, and power steering fluid on a regular basis. Keeping up with preventative boat maintenance will save you from major issues down the stream. If you're looking for experienced boat repair technicians in the Minneapolis and St. Paul area give us a call at Anchor Marine Repair (763) 972-3540 for all your boating needs!