Restore Your Boat To Former Glory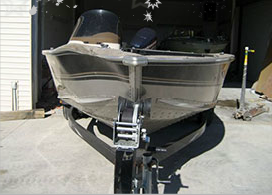 Restoring your boat to its former glory can be as easy as calling Anchor Boat Repair. Our highly trained and experienced technicians have worked on just about any type of boat imaginable and love to see a boat that is past its prime be transformed and in top condition. Right now we are accepting boats for off-season Boat Repair and Restoration Services at our Minneapolis, MN area location. We can handle anything from major collision damage to a sleek new paint job. Our facility is specially equipped for all Quality Boat Painting services.
Professional Boat Restoration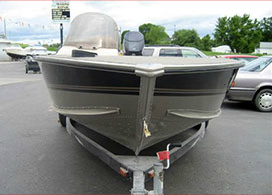 Boats come into the Anchor Marine Repair facilities in all kinds of conditions but they only leave here looking their Absolute Best. Our boat repair and restoration technicians are all Professionals with at least 10 Years of experience in boat renovations. Our team is passionate about boats and keeps up on all the latest techniques and trends in the boat repair industry.
Top Quality Boat Painting
Our facilities have a combined 10,000 square feet of space and spray booths that can accommodate boats up to 48 feet long. We have all of the technology and equipment for Top Quality Boat Painting service. We can easily freshen up the look of your boat and have it looking as good as new, if not better.
One of our qualified boat painting technicians will handle all of the prep work and follow every step necessary for the Best Quality paint job.
Prepare the surface by washing and removing wax
Repair any blemishes, dents or scratches
Sand and prime the wood or fiberglass for better paint adhesion
Mask off the painting area for a flawless look
Utilize high tech equipment for a gorgeous new professional look
Boat Repair And Restoration Services
Anchor Marine Repair is the Number One choice for Boat Repair and Restoration Services in the Minneapolis, MN area. Our love of boats is apparent in all the renovations and repairs that we do. See for yourself examples of our High Quality Boat Painting services and overall Boat Refurbishing completions.
Call Anchor Marine Repair today for a Free Estimate and Expert Consultation at 763-972-3540