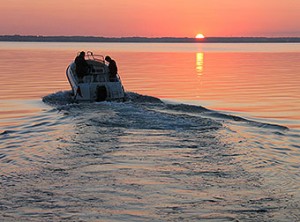 Once an individual has a Glastron boat, it seems like they just never want to get rid of it. Thanks to the expertise of our staff at Anchor Marine Repair, there's no need to get rid of your Glastron boat, no matter how old it may be! We specialize in boat renovations for Glastron brand boats for MN residents. Glastron boats have been known in the boat industry for more than 60 years as one of the most comfortable, luxurious speed boats around. If your Glastron could use a facelift, our team has you covered! We'll do what it takes to get your boat back to its original condition, both aesthetically and structurally.
Driven and Dedicated Staff
With over 45 years of combined experience, our boat renovation specialists have renovated quite a few boats. We have that same type of passion for boat renovations as you do with your Glastron boat. So, why not join us to make the perfect team! Our highly qualified staff will take care of your boat with the utmost care from the minute it arrives on our lot to the time the project is complete. We even offer pick up and delivery service for your Glastron boat. Now that we've covered the transportation of getting your boat to our shop, there really is no other excuse! To top it off, our boat renovation services are extremely affordable for the average boat owner.
Detailed Renovations MN
No matter how well you take care of your Glastron boat, there is going to be some cosmetic damage that you'll need to address. Running into debris on the water, putting your Glastron on and off the trailer and regular wear and tear on the upholstery will happen. Having a relationship with our dedicated Glastron boat renovation team can go a long way in ensuring that the original look of your boat is achievable after our detailed renovations. Our boat repair team can restore your boat back to its original condition. Fiberglass is an extremely difficult material to work on, so trying to restore your Glastron boat on your own shouldn't even be an option.
As a Glastron boat owner, we understand your hesitancy to let someone work on your boat. At Anchor Marine Repair, we specialize in Glastron boat renovations and we can assure you that your boat will be treated with exceptional care. If you are in the MN area, give us a call today at (763) 972-3540 or email service@anchormarinerepair.com to request a free estimate.