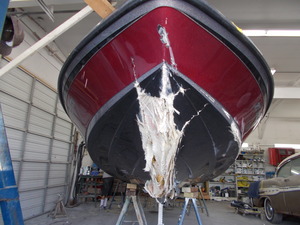 Anchor Marine is one of the best and most reputable boat repair companies in the US. Located in the Twin Cities of Minnesota, we pride ourselves on our reputation and have built up our clientele over years and years or repairing boats. Although ranger boats are awesome, it is only time before they will need a repair. It is important to find a bait repair company that stays true to their word and has the knowledge and skill base to get your boat back on the water as quickly as possible.
When you own a boat you want to make sure that you look for a repair shop before the problem becomes unmanageable and you are rushing to find a company. Not all companies have the experience necessary or do work in a timely fashion. When it comes to owning something that is your pride and joy you want to make sure it is cared for my the best. Finding the right boat repair shop is an important decision that requires careful consideration. Below are some tips to find an excellent repair service company for your ranger boat.
Insurance Approved Boat Repair Shop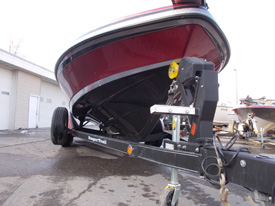 At Anchor Marine we are an insurance approved ranger boat repair shop. We understand the ins and outs of these boats and therefore guarantee that our work is the highest quality of anyone in the United States. We started this business because our passion and love for boats and therefore we understand the importance of making sure all work is done right. We have the references to prove that we provide the best work in the business and work on all repairs or replacements needed.
We specialize in every aspect of boat repair including:
● Structural boat damage
● Wood floor refinishing
● Transom replacement
● Top replacement
● New upholstery
● Leaking rivet repair
● Boat trailer repair
At Anchor Marine Repair we know that your Ranger boat is an investment, and take pride in every aspect of our work. We specialize in Ranger boat repair. We can get your boat back to as good or better than it was before you came in to visit us. We will pick up and deliver boats for service from Minnesota, Wisconsin, Iowa, North/South Dakota and more. If you have any questions about our Ranger boat repair services, call our office today and we will answer any questions that you have regarding your boat!