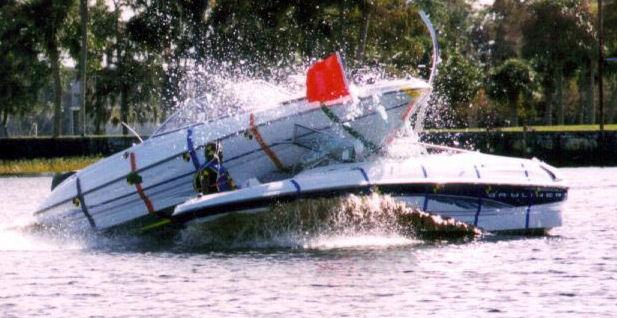 Did your boat get into a fender binder with another boat over the summer? Maybe your boat got damaged when taking it on and off the trailer? Did you run into some unexpected debris from a storm in one of the Minnesota lakes? Well as long as your have insurance for your boat, you should be fine. Living in Minnesota, there are options for you when it comes to getting your boat repaired, however, not all of the repair shops willingly work with insurance providers. Anchor Marine Repair on the other hand, is happy to work with your insurance company to address any boat damage that you may have. Our dedicated staff does not shy away from working with insurance companies, and we make sure to keep our customer's best interest in mind the entire time.
Reasons to Choose Anchor Marine Repair
Purchasing a boat is a very large investment. It is important that you leave your boat in the hands of experienced specialists any time that you have any damages. Reasons to choose Anchor Marine Repair as your boat repair shop include:
#1 in Storm and Collision Damage Repair for a Reason – We repair your boat to a better condition than it was in before the accident occurred! How's that for a makeover!
Diverse Repair Options – Our repair staff can handle fiberglass, aluminum, structural, upholstery, storm damage and many other reasons that your boat may be damaged.
Experience & Stability – Each one of our technicians has been on staff for at least 10 years, which is hard to find in this business. Additionally, our team has 45 years of combined experience, allowing us to see almost any type of boat damage you can think of.
Pick Up and Deliver – Don't have a way to get your damaged boat over to our facility? No need to worry as we offer pickup and delivery services from your home or boat dock.
Free Estimates – We do not take advantage of our customers. Instead, we offer free estimates and consultations to evaluate the damage on your boat and let you know up front what the cost would be.
Insurance Made Easy – There is no reason why you should have to spend endless hours working with your insurance company to get your claim paid. Let our staff work with your insurance company directly throughout the repair process. We will be sure to push what is best for you as the customer and will make sure that you are treated fairly by the insurance company.
There is no better time to get your boat repaired than during the offseason in Minnesota. If your boat is damaged and you are looking for a boat repair shop that works well with insurance companies, look no further than Anchor Marine Repair. Give us a call at (763) 972-3540 to set up a free estimate today.