Off Season Boat Restoration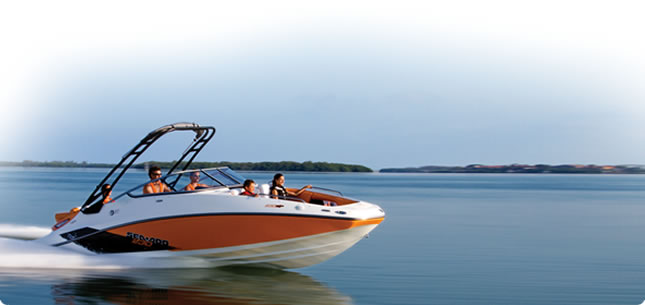 What a beautiful October in Minneapolis! We have enjoyed many days of sunshine and comfortable early fall weather that is great for boating. Leaves will soon be at peak color providing a wonderful opportunity to spend the day on the water and take it all in. Anchor Marine Repair is here to make your experience even better by providing Expert Boat Repair Services. Our dedicated technicians provide Expert Repair of All Types of MN Boats. We can have your Aluminum Boat, Fiberglass Boat, Jet Ski or Pontoon Boat looking and performing the very best it can be. Call us for an estimate on repairs that can be completed this fall or schedule Off Season Boat Restoration during the offseason months.
Expert Repair of All Types of MN Boats
Minnesotans love their boats and it shows by the number of boats cruising around on lakes and rivers. Every weekend countless numbers of boats are being hauled by boat trailers on the way to another day of fishing or water skiing or simply boating for pleasure. The professionals at Anchor Marine Repair shares your love for boats and are dedicated to making them perform and look flawless. We have experience will just about every type of boat seen in Minnesota.
State of the Art Facilities
Anchor Marine Repair has state-of-the-art, indoor facilities where all of the boat magic takes place. Our spray booths are large enough to accommodate boats up to 38 feet long. More than 10,000 feet of indoor space provides enough room to restore multiple boats at one time. You can have just about any type of MN boat repaired and back out on the water in a very short amount of time.
Off-Season Boat Services
If you are looking to spend as much time out on the water this fall and prefer to handle all boat renovations over the long Minneapolis winter, Anchor Marine Repair can make your wish come true. We offer Off-Season Boat Restoration Services for those who want to have more extensive work done or simply can't imagine a day without their boat.
Expert Boat Repair Services
Anchor Marine Repair has an excellent reputation for quality workmanship at a State-of-the-Art facility. We can arrange hassle-pick up and delivery service from Minneapolis to our Delano facility. No matter what type of boat you have, our technicians can restore, repair or renovate to make it the very best it can be. Whether you want fast repairs done this fall or prefer Off Season Boat Restoration give us a call at Anchor Marine Repair.
Call Anchor Marine Repair today for a Free Estimate and Expert Consultation at 763-972-3540