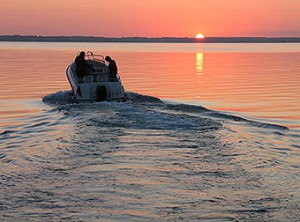 There's no better time to be out on a Minnesota lake than right now. If you are an avid boater, the love of the warm breeze blowing through your hair in the middle of a Minnesota lake is unlike any other feeling in the world. At Anchor Marine Repair, we feel the same way! That's why we offer the most proficient, quality boating repair service to anyone looking to get their boat fixed fast! Located in Delano, MN, we are ready and waiting to fix your boat and get you back on the water, enjoying your summer breeze!
Your Minnesota Boat Repair Specialists
Every boat repair technician working at Anchor Marine Repair has been here for over 10 years. With a combined total of over 45 years in repairing and refurbishing boats, we are loaded with the right amount of experience to handle any type of repair needed. We take pride in our job, which is why we are the number one boat repair company in Minneapolis. We can perform fiberglass repair, metal flake repair, and aluminum boat repairs for any boat model out on the market. Our most common type of repairs include collision, structural, and storm damaged boats. Whether you are wanting to repair your jetski or a 38' yacht, the Anchor Marine Repair professionals can help you get back on the water!
Our Repair Building Facility
When disaster strikes, we try our best to be prepared to handle any type of boat that comes our way. For this reason, we have over 10,000 square feet of space to accommodate all types of boats for repair. Our technicians have the finest tools, equipment and repair techniques that they can utilize at a fast pace to get your boat back to you quickly! Unable to haul your boat down here? That's okay! We offer pick-up and delivery for any boat that is of the Minneapolis/ St. Paul area.
Getting Your Boat Repaired
So you get in an accident or a tree falls on your boat while it's being stored. Accidents happen, but how you handle them can make all the difference. Calling us to repair your boat guarantees that your boat will be in better condition than before the accident. We are able to work fast due to our excellent repair team and our working relationships that we have cultivated with our parts and product suppliers.
So if your boat needs to be repaired, renovated, or refurbished, call Anchor Marine Repair today for all of your Minnesota boat repair needs. Contact us today at 763-972-3540.