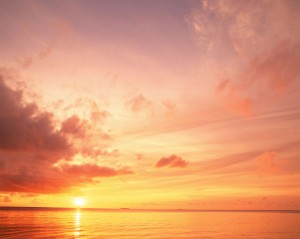 Winter weather in the St. Paul, MN area with its snow and ice makes it tough to think about sunning and funning on the lake. But, take heart, it's not so far off that you can't start getting ready. If the past season took its toll on your pontoon boat and it needs repairing or restoration work, you need the pontoon repair and restoration experts at Anchor Marine Repair.
Pontoon Boats Mean Comfort and Relaxation
For many, pontoon boats are the ultimate way to have fun on Minnesota's lakes. However, the way they are used, they often wind up tired looking and beat up. Kids, pets, parties, and weather all do their part to wear out your pontoon. Ripped upholstery, worn or torn carpet, flooring that doesn't feel solid, and torn or faded canopies, all take away from the appeal and comfort of the pontoon. Imagine what your pontoon would look like with reupholstered or with replaced seating. How proud would you be after replacing that worn faded canopy with a new Bimini top? Maybe you'd like to upgrade your pontoon with new accessories and conveniences? Anchor Marine Repair has over 45 years of combined experience in repair and restoration, and a full line of upgrade accessories. Let our passion for repairing and restoring boats give you a pontoon that's better than it was off the showroom floor.
Our Facility is State-of-the-Art
With over 10,000 square feet of working space, two large spray booths, and state-of-the-art equipment, our facility can handle your boat repair and restoration with fast turnaround times. When it comes to boat repair or restoration of any kind, we have what you need.
Prepare Your Pontoon Now For Fun Times Ahead
At Anchor Marine Repair, we have the tools and skilled boat repair technicians to restore or repair your pontoon boat to better than new and have it ready for your spring and summer excursions.
For more information about pontoon boat repairs, or to set up an appointment for a free estimate and consultation with an expert call us at 763-972-3540 today.