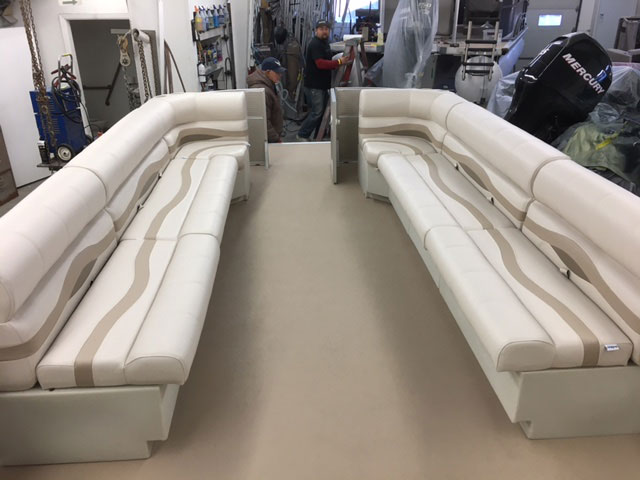 At Anchor Marine Repair, we are a local pontoon repair shop near you. We are ready to repair your pontoon and get you back on the water just in time for boating season. Whether your pontoon is in need of a tiny repair or a full renovation, Anchor Marine Repair has got you covered.
Pontoon Repairs In Time For Summer
Whether you grew up on the water or you're just experiencing it for the first time, there is nothing like being out on a pontoon boat in the summertime. Pontoon boats are the ultimate summer ride. So when your pontoon boat is in need of repair, let us go ahead and take a look at it. The sooner you can get it in to see us, the faster you'll be out on that water making waves and catching rays. At Anchor Marine Repair, we have a quick turnaround time for pontoon repairs and can get you back up and running in no time. Our team of professional technicians have all been here over 10 years and are all committed to staying current with the latest technologies and techniques. We also have built relationships with service and parts companies who can deliver the right tools and products in a hurry so that you don't have to wait. When you choose our local pontoon repair company, you are choosing to have your pontoon repaired quickly and efficiently, just in time for summer.
Pontoons = Comfort on the Water
People enjoy couches, lounge chairs, kitchens and swivel seats. These are all great amenities that a pontoon boat can have. Plenty of room and plenty of time to relax is what pontoon boats are all about. At Anchor Marine Repair, we have seen all types of pontoon boats and helped to repair and restore a wide variety of models and brands. Whether you are worried about the cosmetic appearance of your pontoon boat, or you have concerns about potential structural damage, Anchor Marine Repair has experience in both. From repairing the hull to changing out the carpet, we want to ensure that your pontoon boat is in perfect condition for cruising around the water or even pulling a tuber or skier. Whatever your reasoning, we can help take your pontoon and turn it into your dream boat out on the water.
Want to learn more about the pontoon repair shop near you? Contact Anchor Marine Repair today. We offer pick up and deliver to any pontoon of the Minneapolis/St. Paul area. For more information, give us a call today at 763-972-3540 or send us an email at service@anchormarinerepair.com.