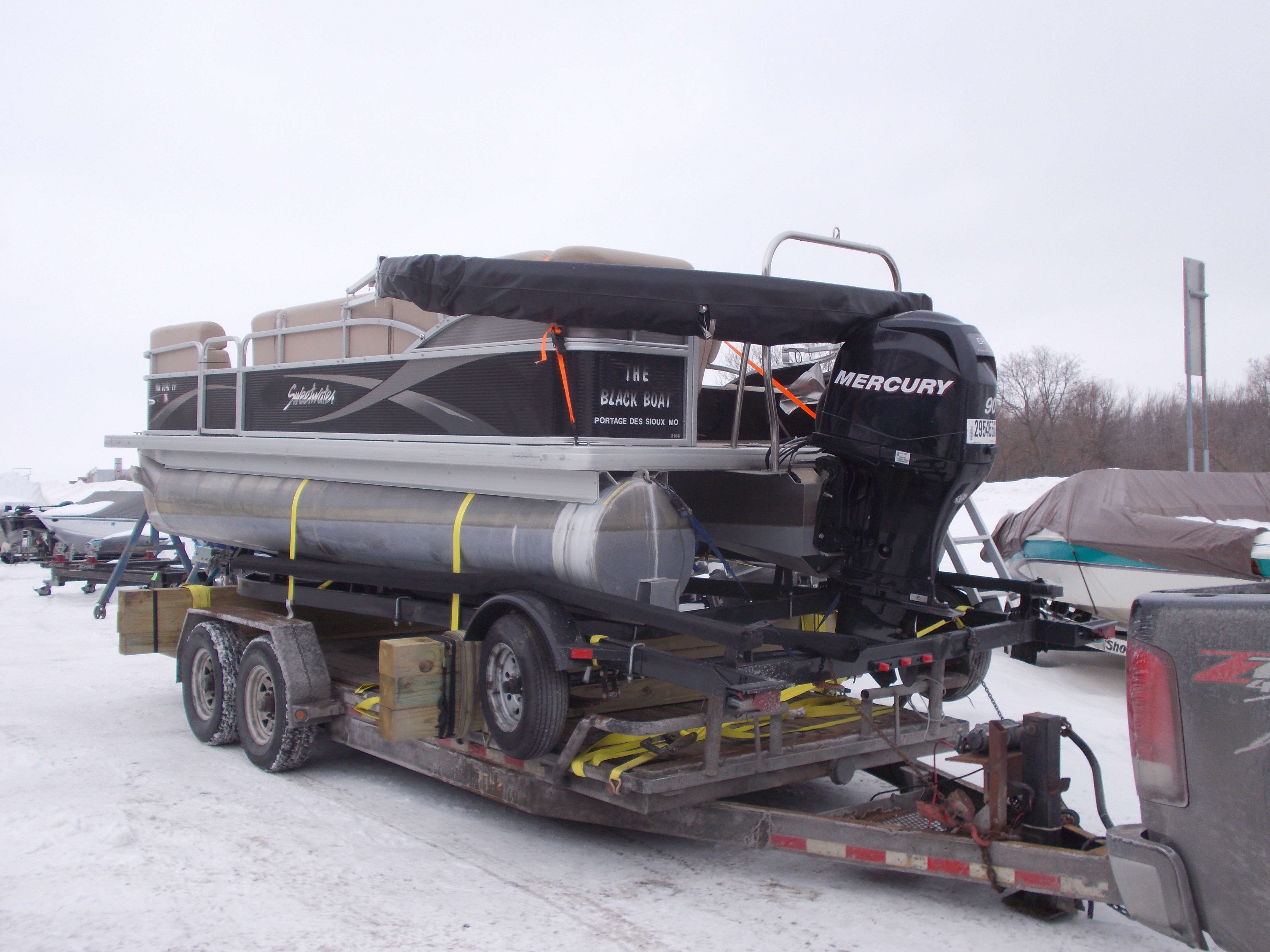 It's been another successful boating season for you and your pontoon boat. Looking back on the fishing trips, parties, holidays and leisure strolls on the lake, 2015 was another successful year with your prized possession, pontoon boat. In order to ensure that your pontoon boat can withstand more years ahead, it is important to apply proper maintenance and any needed repairs during the offseason. Additionally, proper storing of your pontoon boat during the cold months is extremely important. Living in Minneapolis, MN, you are in luck because Anchor Marine Repair, a team you can trust for all of your pontoon storage and repair needs is right in your backyard!
Pontoon Repair Consultation
Some repairs are visible to the eye, while many others may go unnoticed for months. What's so great about pontoon boats is that they are built to last. We see customers bring in pontoons for servicing that have been around for decades. When purchasing a pontoon, keeping this water toy around for a while should be a high priority. Anchor Marine offers a free consultation and estimate in regards to your pontoon repair needs. Let our dedicated staff with over 45 years of combined experience inspect every inch of your pontoon to ensure that everything is up to par both visually and mechanically. There's a reason we have been voted #1 boat repair shop in Minneapolis. We repair all of the boats that come through our door to better than pre-accident condition.
Pontoon Storage
Don't let your pontoon sit out in the cold temperatures and winter weather that Minneapolis will be hit with this winter. Instead, take advantage of Anchor Marine's two storage buildings that have 10,000 square feet of storage and workspace. Most of our customers set up a servicing while their boat is stored in our facility. Come early spring, your boat will be refreshed and ready to get back out on one of Minnesota's beautiful lakes!
While the winter weather is around, bring your pontoon boat over to Anchor Marine Repair for its annual check up and storage needs. If you live around the Minneapolis, MN area, give us a call today at (763) 972-3540 to set up a free consultation! We offer pickup and drop off services of the Minneapolis area, so you really have no excuse. Your pontoon boat will thank you come this spring with another successful year out on the water!