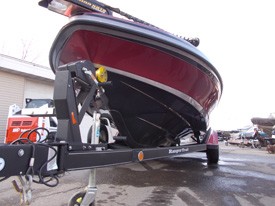 Ranger boats have been around for a long while. There are almost three dozen models and over nine different series of boats. These boats are known for being leaders in the boating community. So when a Ranger boat comes into our repair shop, we want to do our best to get your legend back out on the water. At Anchor Marine Repair, when you need your ranger boat repaired, we are your go to shop. We will walk you through all of your repair concerns and we are more than happy to create a plan that fits your needs.
Ranger Repair Services
The beautiful Ranger boat is no stranger to injury. We have many years of experience in repairing a multitude of things with this brand. This is typically the case because anyone that has a Ranger boat has decided to keep it! Whether you are looking to make a repair or just update your older Ranger boat, Anchor Marine Repair has got you covered. We specialize, but are not limited to, the following Ranger repair services:
● Structural boat damage
● Wood floor refinishing
● Transom replacement
● Top replacement
● New upholstery
● Leaking rivet repair
● Boat trailer repair
Investing in your Investment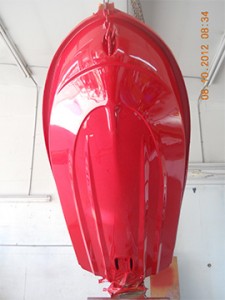 We often ask how people came to know us and rely on us for their boating repair needs. We want to feel like our customers are investing in the future of their boat and all the entertainment and memories that comes with owning it. This is why many of our customers have come to us through referrals from friends, neighbors, and co-workers that have had great experiences with us in the past. With over 45 years of combined boat repair, renovation, and refurbishing experience, our technicians are top notch and perform quality work on every boat we receive. We are your number one boat repair shop in Minneapolis and offer free estimates and consultations. We will work with your insurance company in the event of an accident and because we have been around for so long, we have built a great relationship with many vendors. This means that the part that may generally take forever to order may take less than half the time with us.
Wanting to know more about our repair process? For more information about Ranger boat repairs and our willingness to work with insurance providers, give Anchor Marine Repair a call today at 763-972-3540 or send us an email at service@anchormarinerepair.com.