Boat Repair Specialists in Minnetonka MN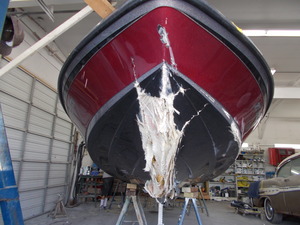 Storms, hurricanes, severe weather and more: the bane of your boat's existence. It is crucial for every boat owner to have a plan of action. The key to protecting your boat from  storms, hurricanes or any severe threatening weather is developing a plan, preparing,  and acting in a timely matter.
Below are 5 guidelines to follow to help keep your boat storm-damage free.
1. Develop a plan of action
Prior to the storm season, create a  plan of action to safely move your boat from the storm area to a safer spot. Find out what equipment and tools you will need to move your boat. Make sure to operate a "test-run" of your plan prior to storm season or winter.
2. Double Check your Agreements
If you have a lease or storage rental agreement, check with the marina or storage area to make sure everything is correct. Know your responsibilities and liabilities as well as those of the marina.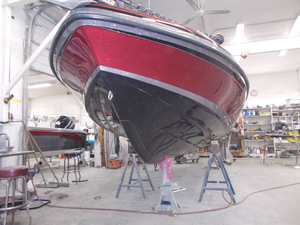 3.  Combine all Records
Combine all records which may include any insurance policies, vessel registration, equipment inventory,  and lease agreements and store them in a folder. These might be required when you return to check on your boat.
4. Inventory Checklist
Create and keep an inventory list of belongings that were removed or left on your boat
5. Close and Seal
Close and seal openings and tape any windows that may break from wind force or from the chilling winter freeze.
Unfortunately, no matter how much we try to keep out boats free from damage, mother nature can have other plans.  At Anchor Marine Repair, we are the solution for all your boat repair, renovation and refurbishing needs. If your boat has been damaged from severe weather give us a call. Our team of experts have the technicians, equipment, facilities and experience to reconstruct your boat and get it looking like new again and we will work directly with your insurance company for you.
Anchor Marine Repair specializes in every area of boat repair including:
Insurance companies cover damage minus your deductible. Make sure the company that does the work can get your boat back to as good OR BETTER than it was. If you have any questions, call Anchor Marine Repair today.