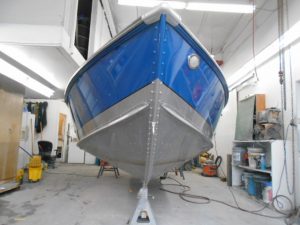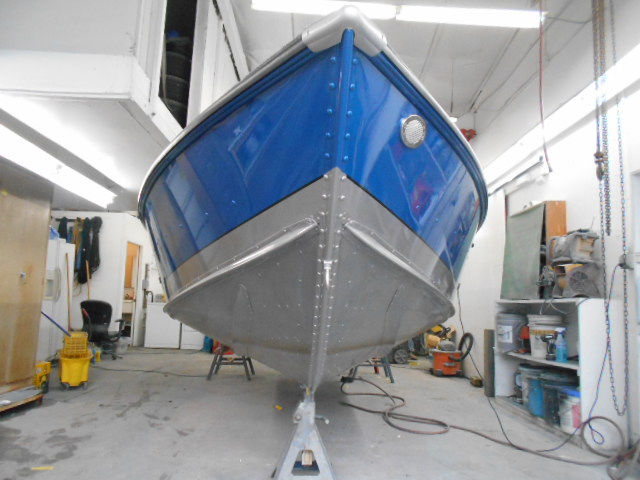 As boating season comes to a close and we all take our boats for their last spin, make sure you look your boat over for any imperfections or cosmetic issues. Right now is the best time to get your boat painted and restored to look like new. At Anchor Marine Repair, we specialize in bringing life back into boats. We can restore your boat back to its original beauty or bring it new life in a complete redesign of your choice. If you are looking for quality boat painting in Minnesota, Anchor Marine Repair should be your first and only option.
Why Not DIY My Boat Painting Project?
Surprisingly there are a number of people that try to fix a scratch, ding or fade on their boat without the help of a professional. Unfortunately, this usually ends up in it looking worse than the actual scratch itself. When it comes to painting a boat, you need a professional. If your boat is not properly prepped and steadily painted, it's going to show in the finished outcome. It will not last and it will not look good. At Anchor Marine Repair, our experts have a combined experience of over 45 years. We know just how to match, prep, paint and put the finishing touches on your boat to make it look as magnificent as ever.
Specific Painting Preparation Steps
At Anchor Marine Repair, we are proud to say that we are known for the quality paint and restoration jobs we do for many different types of boats. No matter what type of condition your boat may be in, our team of expert professionals work hard to restore your boat and get it looking like new once again. Painting a boat takes a lot more skill than painting an old wall in your house. The real work comes in the prep. In our shop, we take every step to make sure your paint job turns out impeccable. We take that extra time to properly prepare your boat so that when that beautiful coat of paint is applied, it is there to stay. Whether that's simply sanding the area down or doing physical restoration and replacement repairs structurally, we have got you covered.
Professional Custom Paint Jobs
Specializing in boating restoration and boat painting means that we are extremely good at what we do. If you are only needing touch-ups on your boat, we've got you covered there too. We will work to match your existing boat colors so that you can once again have the flawless boat you once have owned. Likewise, we are fully capable of a paint job that requires full top to bottom work. Looking for something more customizable? We can do that too! Let us know what you've got in mind, and we can work with you to get the look that you've been wanting out on the water.
10,000 Square Feet of Spray Booths
As we work on your boat, rest easy knowing that we have all of the right tools and the right amount of space to get the job done. Our two building facility houses both a 42' and 48' spray booth. With 10,000 square feet, we have more than enough room to accommodate your boat and provide you with a fast turnaround time. Our state-of-the-art facility allows our skilled technicians to utilize the finest tools, best equipment and repair techniques that ultimately allow for a paint job done in the highest detail.
If you are in search of quality, efficient boating painting in Minnesota, it's time you called us here at Anchor Marine Repair. For more information about our boat painting services or to make an appointment for a free estimate, give us a call today at (763) 972-3540