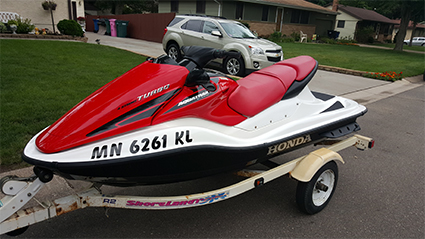 Now that we have survived the winter in the Minneapolis/St Paul MN area, it is time to focus on enjoying this beautiful weather. What better way to enjoy the spring and summer months than to take your jet ski out on one of the nearby lakes! Are you hesitant because that same jet ski damage which occurred last boat season is still present? What good is a jet ski if you can't take it out on the water? Lucky for you, the number one boat repair shop in the area, Anchor Marine Repair, specializes in expert jet ski repairs. By trusting in our staff, we'll have you and your jet ski out on the water in no time!
Top Notch Customer Service Minneapolis/St Paul MN
Keeping our customers first over the years has helped us achieve the honor of being the #1 boat repair shop in the Minneapolis/St Paul MN area. Not only do we repair jet ski's to better than pre-accident condition, but we also go the extra step to ensure that our customer's experience is a positive one from start to finish. For instance, we offer pickup and drop off services anywhere. We find that a big issue with our clients is their inability to get a damaged jet ski or boat to us, which is why we offer this pick up and drop off service. Additionally, your jet ski will be protected while on our property thanks to our 10,000 square feet of workspace. These key points along with over 45 years of combined experience, help our team at Anchor Marine Repair provide the total package when it comes to customer service!
Jet Ski Repair Brand Specialties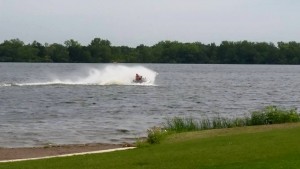 Our jet ski repair staff have worked on a wide range of jet ski brands including Kawasaki, Seadoo, Yamaha, Polaris and Honda. If you have a different brand of jet ski, no need to worry. We offer free estimates and consultations, so let us take a look at your repair needs and we'll do our best to handle the repairs. Although a jet ski may not be as hard to work on as an actual boat, this is still not a do-it-yourself project that you'll want to tackle on your own. Leave it to the Minneapolis/St Paul MN jet ski repair specialists so that no more precious time is wasted!
Thanks to our complimentary jet ski pick up and repair services, what do you have to lose when it comes to getting your jet ski ready for spring and summer out on the lake? Team up with our Minneapolis/St Paul MN expert jet ski repair specialists at Anchor Marine Repair by calling (763) 972-3540 or emailing service@anchormarinerepair.com today.