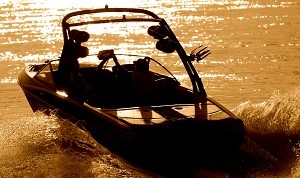 With Spring finally here, have you had a chance to drop your boat in the water to ensure it's in tip top shape? If not, it may be time to reach out to a boat repair shop near Lake Minnetonka like Anchor Marine Repair. We've been a fixture in the community for quite some time and provide a wide array of boat service to handle all your needs. Reach out to us today to schedule a time for one of our expert boat mechanics to take a look at your pride and joy!
High Quality Boat Repair
At Anchor Marine Repair, we've been providing marine service to the Lake Minnetonka community for quite some time. Our boat mechanics have decades of experience working on all types of boats. Whether you're interested in aluminum boat repair, boat collision repair, fiberglass boat repair or any other type of boat repair or restoration, know that Anchor Marine Repair is up to the task.
Winter Boat Storage
Do you struggle each year to find winter boat storage that's safe, secure and affordable? Well, you're in luck as Anchor Marine Repair has a state-of-the-art storage facility that many of our customers continue to use year after year. Go ahead and make plans now to ensure you have a spot come winter!
Boat Pickup and Delivery Services Available
If you've decided to bring in your boat for repair or storage, depending on its size, you may not have a good way to transport it to our shop. If this is you, we've long provided pickup and delivery for our customers. This way you no longer have to stress about transporting your boat on the highways that stretch between our shop and Lake Minnetonka. Once your boat has been repaired, we'll happily deliver it to you so you're ready to head back out on the open water.
10,000 Square Feet Boat Repair Facility
Whether you need boat repair, restoration or refurbishing, you'll be glad to know that we have a state-of-the-art facility that offers more than 10,000 square feet of working space. This allows our master technician to work on boats up to 38 feet in length.
Free Estimates from Anchor Marine Repair
If you're ready to bring in your boat for service, give our team a call today at 763-972-3540. We offer free estimates that will ensure you have all the information you need to make an informed decision about your boat.