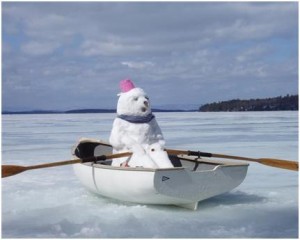 Even though most of us do not want to accept it, winter is here. Snowfall and accumulation has already occurred, and it's only the middle of November! All signs are pointing to a strong winter with lots of snow and ice. Harsh weather means it is time to put the boat up for storage during the cold months ahead. If you are in the Minnetonka, MN area, Anchor Marine Repair provides the highest quality indoor winter boat storage around. You don't have to worry that the cold weather is here to stay, it is not too late to get your pride and joy, also known as your boat, in quality storage! Let the professionals handle your indoor winter boat storage rather than someone inexperienced that you may find on a search engine like Craigslist.
Importance of Storage and Winterization
Our professional shop offers a convenient boat storage package where we can winterize your boat while your boat is stored. While in storage, our boat mechanics can provide you with services such as:
Full Boat Inspections – Can handle any repairs needed in the off-season.
Filter Changes – Making sure your boat is ready to go once the cold weather is over.
Detailed Boat Wash – This includes washing the engine, which benefits your boat and brightens up the body all at the same time.
Add Fuel and Antifreeze – Top of your levels while it is in storage.
Flush the Engine – Make sure your engine is in its best shape.
Drain the Livewell – An important factor in maintaining the longevity of your boat.
Let the Professionals Handle Your Boat Storage
There are a lot of options out there when it comes to storing your boat. You can try to store it yourself using material like shrinkwrap. With a climate as cold as Minnesota, shrinkwrap will more than likely not hold up against the heavy snow and ice that is on its way. A boat is a large investment that needs to be properly cared for and protected. If you are hoping for your boat to have a long life, indoor winter boat storage is imperative.
If you are in the Minneapolis, MN area, call Anchor Marine Repair today at (763) 972-3540 for all of your boat storage needs!