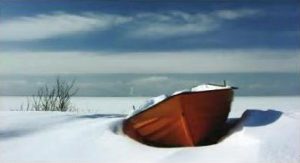 With the weather cooling down in Minnesota, you've likely spent your last days out on the open water. Now the question is what will you do with your boat for the winter? If you're smart, you'll work with a local boat repair shop like Anchor Marine Repair that can provide winter boat storage as well as take care of any boat repairs that are necessary. In Minnesota the boating season is so short we often neglect the minor and sometimes major boat repairs. Do not go into next spring boating season with boat repairs.
Importance of Winter Boat Storage
While taking your boat out on any of the local Minnesota lakes and rivers is incredibly entertaining, what you do with your boat in the winter time can be challenging. Storing your boat during the winter is incredibly important for a variety of reasons:
• Protects Your Boat From the Elements – Winter boat storage at a facility like Anchor Marine Repair ensures that your boat is not only out of the water, but also covered throughout the harsh weather that's a virtual certainty in Minnesota.
• Proper Winterization Can be Done – Getting your boat out of and away from the water can ensure that proper winterization steps can be taken to maintain the longevity of your boat.
• Catch Up on Neglected Boat Repairs – Winter is the perfect time to take care of any boat repairs that you've been putting off during the peak season. Be sure to switch out fluids, and check the conditions of each and every component on your boat to ensure you'll be ready to roll once the weather warms up.
Complimentary Boat Pick-up and Delivery Service in the Minneapolis/St. Paul MN Area
If you decide to store your boat for the winter, you still have to figure out how to get your boat to and from the storage facility each year. At Anchor Marine Repair, we've got that part covered as well! We'll pick-up and deliver your boat to and from our facility, provided that your boat is. This should put your mind at ease when it comes to figuring out how to get your boat to our facility. We offer both outdoor and indoor storage so that we can be sure your boat is properly protected while it's out of the water.
To learn more about our winter boat storage and repair services, don't hesitate to give us a call today at 763-972-3540. We'll be happy to discuss our winter storage availability, but remember as the weather cools down, our facility fills up, so call now if you want to be guaranteed a spot at our facility!