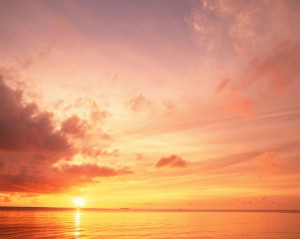 Your boat is one of your most prized possessions and overall maintenance is a very important part of keeping it looking good and performing well. In the St Paul, MN area, the winters can be brutally cold, windy and snow filled, so making plans to store your boat during the bitterly cold months can really help extend the life of your boat. Saying goodbye to beautiful boating weather can be a little easier with Anchor Marine Repair on your side, as we providing customers in the area with all of their boating needs – year round. One of our most popular services is boat winterization and indoor storage. Our state of the art facility, located in St Paul, can protect your boat from the elements, while keeping it safe and secure all winter long.
The Winterization Process
Keeping your boat protected in the winter is one of Anchor Marine's main goals. We follow a thorough process to ensure that your boat is ready to hit the water once spring arrives. Our winterization team will inspect your boat, shrink wrap it and follow our detailed weatherization process in order to store it in our 10,000 square foot state of the art facility.
Our team can come to you and pick up your boat for winterization. This convenience is offered to customers in the Minneapolis/St Paul and surrounding areas.
Once your boat arrives at our facility, our technicians will inspect it from bow to stem.
We will change the oil, replace filters and makes sure that your boat's fluid levels are where they need to be.
We will also inspect, flush and wash the engine.
We will drain your livewell and pump with non-toxic antifreeze.
We will store your boat in our state of the art indoor facility which is a climate controlled environment perfect for storing your boat for the winter.
If your boat needs any repairs, we can also complete those while we have your boat so that you minimize any disruption once you get your boat back on the water.
Minnesota's Leader in Winterization, Boat Storage and Repair
Winter is fast approaching and if you are looking for the perfect solution for your boat this winter, give Anchor Marine Repair a call now at 763-972-3540 to schedule a time for us to come pick up your boat for the season. We will store it for you and before you know it, you will be right back on the water, where you belong!