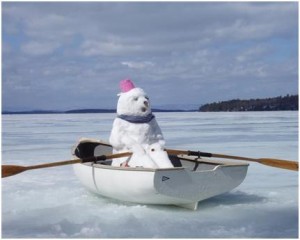 Anchor Marine Repair is a full service, professional shop serving the St. Paul, MN area. We are proud to provide Professional Boat Winterization and Indoor Storage that takes the worry out of maintaining your prized boat. Our state-of-the-art facility has safe and secure indoor storage. We can inspect, shrink-wrap and winterize your boat to ensure that no critical step of the process has been missed. While it is here, our skilled technicians can perform any needed repairs or renovations.
Boat Winterization Services
The very experienced, certified boat repair technicians at Anchor Marine are passionate about boats. We are a Professional Shop with a combined 45 years of experience with working on all types of boats. As a result, we can provide the level of expertise that proper boat winterization requires. With two buildings, we have 10,000 square feet to work with and can accommodate large boats.
Pick Up and Drop Off services
Winterize the Engine
Indoor Storage
Trailer Storage
Shrink-Wrap
Oil and Grease
Inspect for Damages needing Repair
There is an extensive list of procedures to following when winterizing a boat. Failing to perform all of the necessary steps can cause damage to your boat that insurance companies may not cover. Some ambitious boat owners enjoy the challenge of doing all of the steps themselves. Many practical Minnesota boat owners realize that having it professionally done makes sense.
Indoor Boat Storage
Outdoor boat storage does not provide the same level of protection as over-wintering indoors. An outdoor storage area leaves boats vulnerable to our extreme winter conditions and some times heavy snow. Choosing an affordable indoor storage option gives you that extra peace of mind.
Professional Shop
Contact Anchor Marine Repair for the peace of mind that comes from trusting your Boat Winterization and Indoor Storage to a professional shop. We provide safe and sound, indoor storage, shrink-wrap and repair services for St. Paul, MN and the surrounding areas.
Call Anchor Marine Repair today for a Free Estimate at 763-972-3540