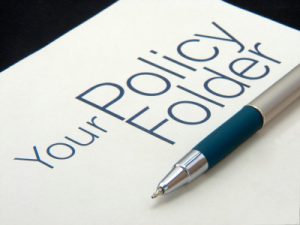 Since early last year, most of us have found our lives disrupted to some degree. We have been, at times, discouraged from spending time with loved ones, asked to work from home, locked into a new and sometimes frustrating routine, and made reluctant about doing the things, even outdoors, that we love to do. Many of us who are boat owners have not taken our boats out of storage during this unusual time. However, we are now heading toward another summer — but this time without the restrictions and fear that characterized last year. This means we can once again think about taking our boats out on the water where we love to be.
Experienced Boat Repair
All of the time that we have spent waiting for the okay to get outside again and begin living our lives like normal may have caused us to forget about the repairs our boats needed. If you want to eliminate, or at least minimize, the delay in taking your boat out, contact our team at Anchor Marine Repair. We are known for our combination of experience and knowledge of boat repair techniques which builds efficiency into our boat repair process. In other words, if you hire us to repair your boat, we will complete the repairs correctly and quickly. We not only know what we are doing, we know that you are anxious to be out on the water. We never rush a repair, of course. However, that combination of experience, expertise, and length of time in the business means that we can work diligently and carefully without ever rushing.
In the world of recreational boats, aluminum and fiberglass are the most common. Each material is remarkably durable and has a great strength to weight ratio, which allows these boats to last. While they are durable and strong, they are not indestructible. If the last year plus allowed you to set aside the memory of denting or tearing the hull of your boat on something heavier and stronger, now is a good time to contact us so that when the weather is finally consistently warm enough to spend time on the water, you will not be delayed.
#1 Boat Collission Repair Shop In Minnesota
Aluminum and fiberglass are ideal materials for boats. When they are damaged, though, fixing them requires specific knowledge that comes from years, often decades, of experience and learning from older and more experienced mentors. Anchor Marine Repair is the #1 boat repair shop in Minnesota. Call 763-972-3540 or email service@anchormarinerepair.com, and we'll be happy to help you.