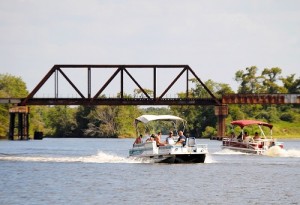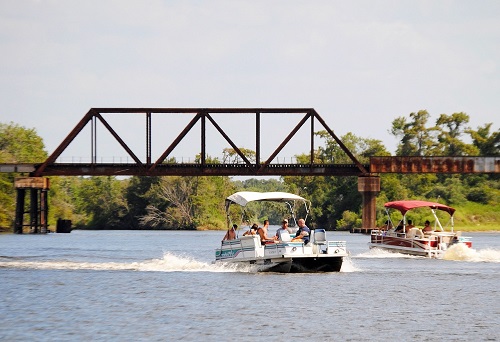 Owning a pontoon boat can be extremely rewarding, especially if you're someone who enjoys using your boat for a variety of occasions and activities. Whether you live on your pontoon boat or take it out occasionally with the family, it's important that it stays in good working order all year round and that you make any necessary repairs while you can. If you've put your boat in storage for winter, now is the perfect time to make any repairs that you've been waiting on, get those restorations so that your boat can look like new again, or complete renovations that could make your pontoon boat more functional come the next boating season. At Anchor Marine Repair, we can help you with all of this, providing St. Paul, MN pontoon boat repair, restoration, and renovation services. When you come to our Minnesota boat repair shop, you get more than a boat repair company; you get an experienced boat repair team with generations of experience fixing and improving boats.
Off-Season Pontoon Boat Repairs and Boat Restorations
When we see boat owners bringing their boats in for repairs in the spring or summer time, they're often worried about how much time they'll get to spend on the water while the weather it still warm. While we always try to make quick pontoon boat repairs, it's not always a simple fix, and it could take us weeks to completely restore your boat to working condition. Even if it is a quick fix, though, wouldn't you rather be spending your summer on the water rather than in the boat repair shop? We recommend making as many boat repairs as possible during the off season so that you don't have to miss a day of the perfect spring or summer boating weather. Especially if you're looking to make pontoon boat restorations, restoring paint, flooring, furniture, canopies, or accessories, you'll want to get the work done in the off season so that your pontoon boat is ready to go come spring time.
Pontoon Boat Renovations
One of the reasons so many people invest in pontoon boats is their versatility. When you own a pontoon boat, you can use it for virtually anything, making it a boat that can replace the need for other boats. Pontoon boats are used as party boats, fishing boats, and house boats, and although pontoon boats aren't as fast as speed boats, they're often used for pulling inner tubes. With so many uses, the possibilities for pontoon boats are endless, and if you're looking to enhance the way you use your pontoon boat, you might consider some pontoon boat renovations to give your boat the additions it needs. At Anchor Marine Repair, we can replace flooring, furniture, and accessories to help make sure your pontoon boat has everything you need and want. For a St. Paul pontoon boat repair company that can make all of your off-season pontoon boat repairs, restorations, or renovations, contact us today at 763-972-3540 or service@anchormarinerepair.com.