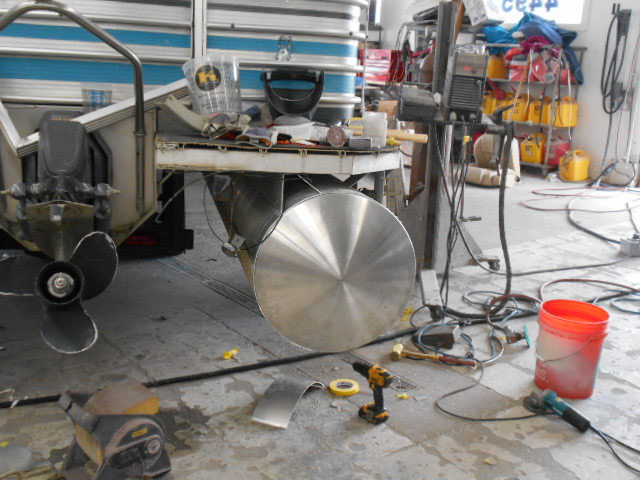 One of the most relaxing ways to travel around on the lakes of Minnetonka, MN is on a pontoon boat. Hopping on a pontoon boat after a long day at work will surely provide some mental relief. If you are hosting friends or family for the weekend at a lake around Minnetonka, MN, a pontoon boat allows you to take a large group of people on a joy ride. This is all true, assuming that your pontoon boat is in good shape. What if your pontoon boat isn't in the best of shape and needs repairs? Well, the good news is that you have a reputable pontoon repair team at Anchor Marine Repair right around the corner that you can access whenever repairs are needed.
A New Look for your Pontoon
For some pontoon owners, you may have finally decided that this is the year you want to put a little bit of money into your pontoon to fix it up and get it back out on the water. At Anchor Marine Repair, our pontoon repair services include restoration. If the chairs and carpeting of your pontoon is in poor shape, we've got you covered. If your pontoon is outdated and simply needs some new enhancements, our pontoon repair specialists can bring a whole new look to your pontoon. Other restoration repairs we can help with include electrical, canopies, furniture, engine, propeller, etc.
Anchor Marine Takes the Difficulty out of Repairs
For many pontoon owners, the reason that they haven't gone through with the repairs is logistics. It can be a big hassle to get a damaged pontoon boat to a repair shop. So, what ends up happening is the pontoon boat stays out of the water and no one is able to enjoy this fun seeking boat. As a pontoon repair shop, we wanted to provide services that made the repairs easy to manage for a pontoon boat owner. To address the logistical issues of getting your pontoon boat to a repair shop, our staff offers pickup and delivery service to and from our boat repair shop. Going the extra mile for our customers is part of the reason why we've been so successful and have earned the reputation of repairing your pontoon boat to better than pre-accident condition.
Don't let your pontoon boat sit outside of the water any longer. If you are in the Minnetonka, MN area and are looking for a high quality pontoon repair shop, there's no better partner for you than Anchor Marine Repair. Specializing in pontoon repairs, we'll have your pontoon back out on the waters of Minnetonka in no time. To request a free estimate on your pontoon repair needs, give us a call today at (763) 972-3540 or email service@anchormarinerepair.com.