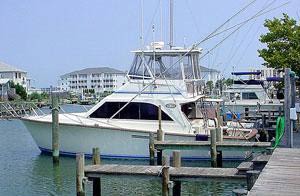 It may be the dead of winter, and we may have months of the cold stuff ahead of us, but if you are itching for the warmer weather so you can get out on the water, consider scratching that itch by getting your boat in shape for the warmer weather. There is no better place in Minnesota for boat repair and restoration than Anchor Marine Repair.
Scheduling time with Anchor Marine Repair now means that you will not run the risk of having to wait longer than you would like by waiting when the warmer weather arrives–in other words, when everyone else is scheduling time to get their boats repaired. Our technicians work at an efficient pace all year round, and because of their expertise and precision, repairing most people's boats does not tend to take very long. But after a long, cold winter, the number of people who want to get their boats back out on the water can grow quickly and cause scheduling backups. Looking ahead and taking the initiative to get your boat repaired when fewer people are doing so means that you could be enjoying time on the water long before they are.
Anchor Marine Repair also happens to be the best marine repair service available, so you can be confident that your boat is in excellent hands. If you have had your boat serviced by Anchor Marine Repair before, you are well acquainted with our knowledge, expertise, and efficiency. We know how to repair a boat and have a passion for boats, just like you. If you have not had your boat serviced by our staff yet, you might have heard about us. We built a reputation in the area with the help of many of our satisfied customers. If you have not heard of Anchor Marine Repair, it may mean that you are relatively new to the area or new to boating. Whichever describes you best, it is important for our customers to know that our expertise in the repair of boats is matched by our commitment to excellent customer service. We offer fiberglass and aluminum boat damage repair, painting, and refinishing. We do not have any mechanics on staff, so do not offer mechanical repairs or quotes.
Experienced Boat Repair Shop In Minnesota
So, if you stored your boat after last season knowing that it would need some repairs before you could confidently take it out again, having it serviced by Anchor Marine Repair is a smart choice for many reasons. If you have any questions about the repairs your boat needs, give us a call at (763) 972-3540 or send an email to service@anchormarinerepair.com.