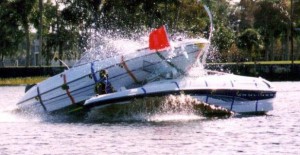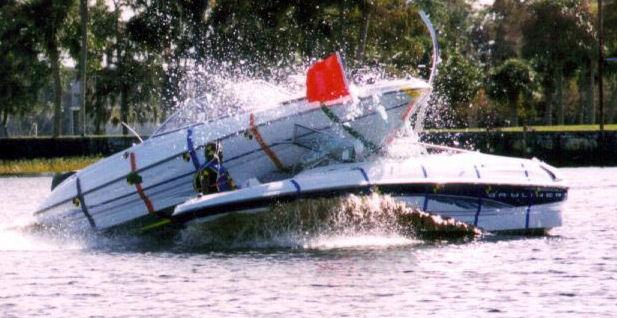 What do you do with a sick boat? You take it to the dock! What do you do with a damaged boat? You take it to Anchor Marine Repair! With over 45 years of combined boat repair experience, should your boat be involved in a boating accident, we are Minnesota's premier spot to get it repaired!
Boat Repair Services
There is not a more depressing site than to see your precious boat sink to the bottom of the water. Why did it sink? Maybe the bilge pump was injured in a minor collision? Maybe the structure of the boat was damaged and a large hole is letting in too much water? Whatever the reason is, if your boat is in a collision, Anchor Marine Repair is here to help you get back on your feet. After a collision, our team of experienced professionals can repair the following:
Structural boat damage
Wood floor finishing
Transom replacement
Top replacement
New upholstery
Leaking rivet repair
Boat trailer repair
There's not many things that we can't repair after a boat collision, but we can't do it at the bottom of the lake. So if something like this happens to you, all you have to do is call!
Our Unique Boat Services
From our understanding, it's pretty complicated to get a damaged boat onto a boat trailer if it no longer structurally fits. It's also quite impossible for someone to load a 38' boat up and haul it 200 miles when it's broken down. Fortunately, Anchor Marine Repair can take care of all of this for you! Not only do we offer free estimates and consultations for any boat collision or repair, we also offer pick-up from your dock, marina, or home., we are happy to alleviate the exhausting effort of taking your damaged boat across the great state of Minnesota.
Once your boat is in our good hands, we work fast to get your boat back into working order and send it on its way back into the water! Our skilled technicians use only the finest tools and equipment to fix your boat using the most innovative repair techniques. Our facility is over 10,000 square feet and can accommodate boats up to 38' in length!
So, if your boat has been in an accident and you need someone to repair it quickly and efficiently, Anchor Marine Repair is the only place to go! If you live in Minnesota, give us a call today at 763-972-3540!