If you're thinking about selling your boat, you should reconsider before dropping thousands of dollars for a new one. Why buy a new boat when your old one works just fine. Instead of going through the hassle of searching for the right boat, and spending loads on a new one, why not upgrade and modify your old one?
From wiring, lighting, bait wells, and seating to just creating comfort and style, the possibilities are endless when it comes to upgrading or modifying your boat.
Below are some easy ways to upgrade your boat to add safety and aesthetic appeal:
Boat Painting At Anchor Marine Repair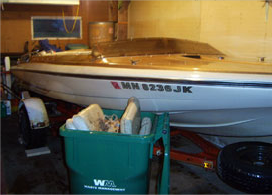 Painting your old boat is one of the easiest and quickest ways to bring it back to life. Not only will re-painting your boat give it that shine it needed, but it will also help protect your boat as well. At Anchor Marine Repair, we specialize in boat painting. We know that preparation is critical in order for your paint job to hold up. We take every precaution and step necessary, so you can rest assured that your paint will last many visits to the lake.
Boat Restoration At Anchor Marine Repair
Each year, boat manufactures are able to upgrade their products and electronics because technology is always improving and changing. New devices such as fuel valves, GPS systems, 3-D features, and high definition radars can easily be installed into your old boat to spruce it up and bring it back into the 21st century. Our experts at Anchor Marine Repair will be able to help you pick out and install the greatest and latest technology for your boat.
Spruce Up the Look of your Boat with New Upholstery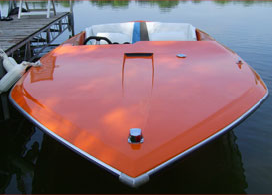 It's okay to admit that your boat has gotten a little tattered. Over time drinks will spill, seats will tear and carpet will shred and wither away. But that does not have to be a bad thing–it's simply a sign of a well lived boat. If you're ready to renovate the look of your boat, Anchor Marine Repair is here to help. We can assist you with replacing many items within your boat including the carpet, headliners, decking, curtains, bow cushions, wood replacement and carpet runners.
Anchor Marine Repair: The Twin Cities most trusted Boat Repair Shop
Anchor Marine Repair has been upgrading, modifying and repairing boats for over 45 years, which is why we have been voted #1 in Minneapolis boat repair. Our professional boat repair technicians are able for boat pick-up and specialize in boat restoration, painting and damage repair.
Don't wait! Summer is just around the corner. If you are ready to upgrade your boat before sunny weather, call our office today at 763-972-3540!