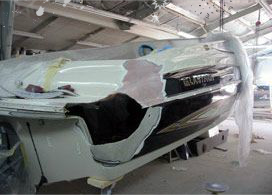 After a prolonged period when it felt unsafe—and actually was unsafe in some ways—to spend time with others who you did not live with, the signs are finally pointing to life getting back to normal. If you are a boat owner and/or water enthusiast, the news is even better for you because the safest place to be, even during the tail end of a pandemic, is outdoors. We are right in the middle of boat season. Our boats can be a source of relief from life's many stresses, and after spending so long in the grip of a global health crisis, that may be truer than ever. If your boat has been damaged, and this has limited your ability to get out on the water as you would like, Anchor Marine Repair can help.
Minnesota Boat Damage Repair Company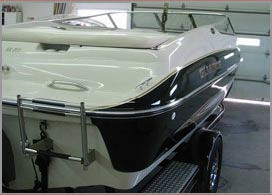 Using your boat as it was designed to be used can be a great stress reliever. Damage to your boat, whether structural or only cosmetic, can undo all of this relief and bring you back quickly to the higher levels of stress you are trying to get rid of. Hitting an unseen object in the water or being grazed by a thoughtless boater can cause not only damage to your boat, but damage to your ability to find the freedom and relaxation you are looking for when you go out on the water.
Anchor Marine Repair can help get your boat back in good condition and back out on the water quickly. We are experts in the art and science of boat repair. From repairing the finish of your boat after years of exposure to water, weather, and temperature extremes to repairing gouges holes caused by collisions and debris, our staff is unmatched in our knowledge and expertise. We can even perform restoration projects for boats that are not damaged but are in desperate need of updating.
Affordable Boat Collision Repair
Most modern boats are made of aluminum or fiberglass. Both are durable materials, and they have many advantages, such as having great strength to weight ratios, which explains why so many boats are made of them. Unfortunately, however, they are not indestructible. Unexpected impacts can dent or crack the structure, which compromises the integrity of the boat. Our work is recognized as being of the highest possible quality, which is a tribute to the effort we have made to become experts in our craft. We specialize in structural boat repair and restoration, and will provide you with the best customer service, affordable pricing and long-lasting repair. Call us at 763-972-3540 with any questions you may have.