Top Quality Boat Repairs And Renovations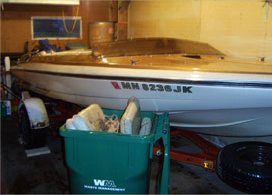 Autumn in Minnesota is a great time to cruise around Lake Minnetonka and take in the beautiful fall colors. The air is a little crisp and the lake surface mirrors cloud formations as weather patterns change. If your boat is in need of a little TLC, now is a great time to call Anchor Marine Repair for affordable, top quality boat repairs and refurbishing. Our skilled technicians have a combined 45 Years of experience in renovating, painting and repairing all kinds of boats. We have a State-Of-The-Art facility and are Insurance Approved to handle collision damage and storm damage boat repairs.
Boat Repair Services Minnesota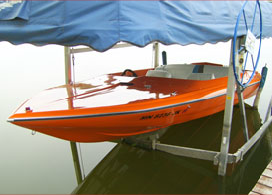 There are multiple different kinds of boats on the lakes today. Anchor Marine Repair is equipped to handle every kind of marine services. Our skilled technicians each have at least 10 years of experience and have renovated or repaired just about every kind of boat there is.
We are Passionate about boats and are Honored to restore and repair your beloved boat and have it leave our facility better than before the damage or accident occurred. Let us deal with your insurance company directly and have you back on the water in no time.
Here are a few of the marine services mastered by Anchor Marine Repair:
Boat Collision and Storm Damage Repairs
Aluminum Boat Repair
Fiberglass Boat Repair and Renovations
Boat Trailer Repair
Propeller Mount Repair
Ranger Boat Repair
Pontoon Repair Services
Transom Repair
Lund Boat Repair
Yacht Repair and Refurbishing
Boat Windshield Replacement
Custom Painting Techniques
Expert Boat Detailing Service
Metal Flake and Gel Coat Repair
Insurance Approved Damage Repair
Pick Up and Deliver Service
Passionate About Boats
We, at Anchor Marine Repair are truly passionate about all things boat related. Our experienced technicians take pride in knowing that your boat will leave our state of the art facilities looking its Absolute Best. We use the latest techniques and technology to Repair, Renovate, Refurbish and Paint your prized Lake Minnetonka marine possession.
For your convenience, we offer pick up and delivery services of the St. Paul and Minneapolis. Your boat is in good hands at Anchor Marine Repair. Proudly servicing Aluminum, Fiberglass, and Pontoon Boats and Yachts. We always provide affordable services with top quality workmanship and great attention to detail.
Call Anchor Marine Repair today for a Free Estimate and Expert Consultation at 763-972-3540