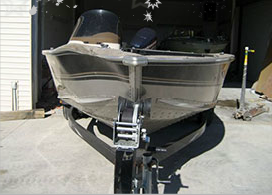 Many fishermen are gearing up and getting ready for the 2014 fishing season. Along with getting your fishing supplies prepared to catch the biggest northern or walleye, don't forget about any repairs or maintenance needed for your boat. If your boat has been sitting idle all winter, there may be some hidden issues that you may not know about yet. It is best to get your boat checked and repaired before fishing opener, so you can get out on that glassy lake as soon as possible.
Our professional technicians have seen it all at Anchor Marine Repair. From new floors to boat painting, our full-service repair shop is the solution for all of your boat's needs.
Repair Services we Specialize in Include: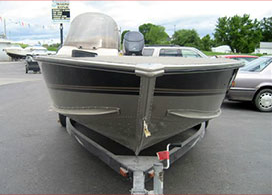 Structural Damage Repair
Floor Refinishing
Leak Repair
Upholstery Repair or Replacement
Much more…
We are dedicated and take pride in every boat repair project. We are trusted by our customers because we perform at the highest perfection, which is why Anchor Marine Repair has been voted #1 in Minneapolis. We offer comprehensive boat repair plans around your schedule, so you can get out on the lake enjoying what you love to do most.
Don't wait until the last minute to repair your boat. If you do, it might cost you the fish of a lifetime! Call Anchor Marine Repair today at 763-972-3540!